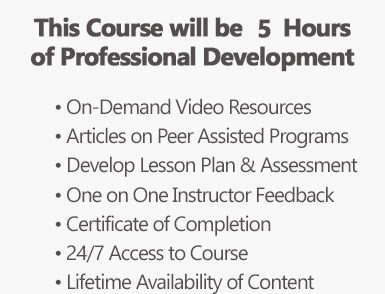 This course will take approximately 5 hours to complete. If you have any questions about the course, please email us at "[email protected]".

Need to get your Professional Development Credits approved by administration? Download the course description here to provide them.

---
What is Peer Assistance?
Peer Assistance is an intentional teaching technique used by educators to support and assist students who are performing below grade level expectations. When using a peer assistant, the teacher partners a higher achieving classmate with a student that is lower achieving. In some instances, the Peer Assistant is slightly older, and role models the proper skill and social behaviors and is their coach under the teacher's guidance. This technique is also known as Peer Mediated Instruction and Intervention and has had tremendous success with students on the Autism Spectrum.

Target Audience: This course has been designed for and PK-5 physical education teachers that have experienced challenges integrating low performers who do not qualify for adapted PE services. This course could also be modified to meet the needs of middle and high school PE classes.
Course Purpose/Objectives:The purpose of the course is to provide a step-by-step plan for elementary physical educators who wish to enhance the physical education experience through implementation of peer assistants. Often times there are students who do not qualify for adapted physical education but still have needs and find the regular physical education class challenging. This course would provide ideas and methods necessary to tailor a peer assistance program for their physical education programs in order to meet the needs of low performers.
Course Description: The benefits of physical education are astounding and for those students who have physical, cognitive, emotional, sensory and social needs, additional time in physical education is vital. Implementing a peer assistance program meets the needs of low performers whether they qualify for adapted physical education or not. There is also tremendous benefit to the older peer assistants. This course will help provide the teacher with the rationale needed for the program, benefits, background preparations, advocacy tips to get school leaders, classroom teachers and parents on board as well as ideas to implement the PE curriculum during the school year.

Course Goals & Objectives:

To understand the benefits of physical education for students with physical, cognitive, emotional and social needs.

To understand how to advocate to a school leader, classroom teacher and parent for the program.

To learn the necessary preparations needed to implement the program (permissions, logistics, scheduling and matching of peer assistants).

To implement assessment and tracking of students.

To plan modified lessons to support the existing physical education curriculum.

To learn about reflection and communication with stake holders (principal, teacher, student and families).
Standards Aligned:
This course addresses the following standards:
Source: SHAPE America National Standards for K-12 Physical Education (2016).
Standard 1- The physically literate individual demonstrates competency in a variety of motor skills and movement patterns.
Standard 2- The physically literate individual applies knowledge of concepts, principles, strategies, and tactics related to movement and performance.
Standard 3- The physically literate individual demonstrates the knowledge and skills to achieve and maintain a health-enhancing level of physical activity and fitness.
Standard 4- The physically literate individual exhibits responsible personal and social behavior that respects self and others.
Standard 5- The physically literate individual recognizes the value of physical activity for health, enjoyment, challenge, self-expression, and/or social interaction.
Need to get your Professional Development Credits approved by administration? Download the course description to provide them here.

Your Instructor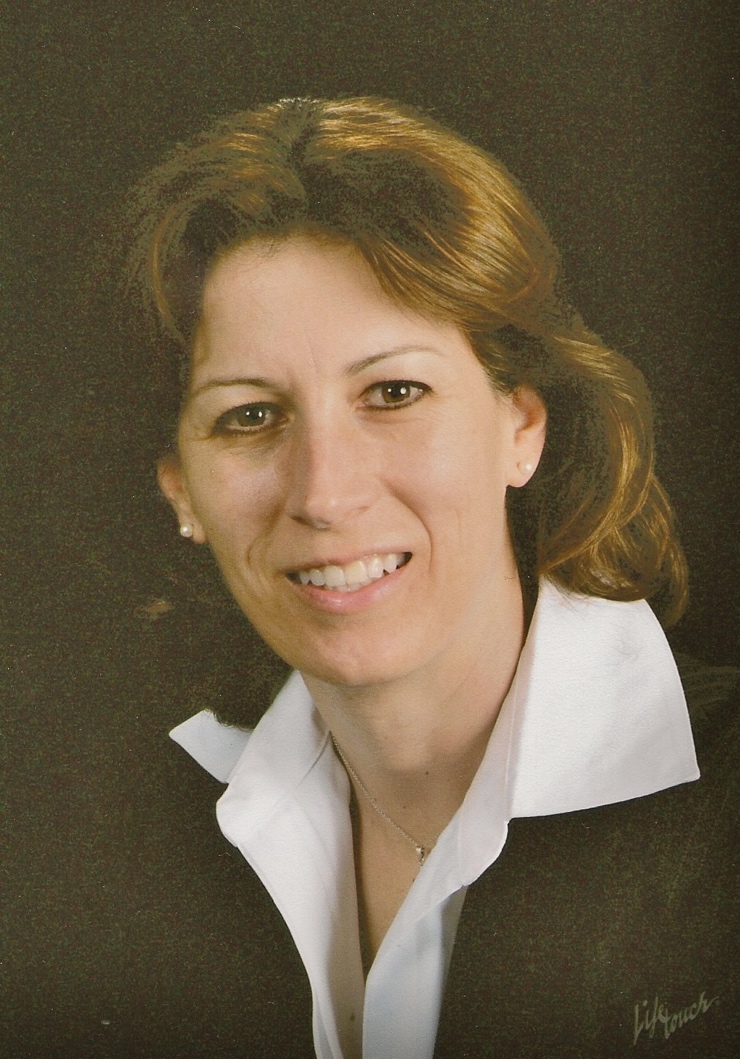 Amy Gagnon earned her undergraduate degree from the University of Rhode Island in Physical Education and Health and her Master's and Doctoral degrees from Southern Connecticut State University in Therapeutic Recreation and Educational Leadership respectively. Amy has taught at all levels K-12 in both public as well as private schools before teaching at the college level. Presently, she is employed by Central Connecticut State University in New Britain, CT where she is now preparing physical education teacher candidates for the field of teaching. In 2010, Amy was the SHAPE America, Eastern District Elementary Teacher of the Year. Amy feels it is the students from which she learns the most and that teaching is the most amazing and rewarding job in the world!
Course Curriculum
Syllabus and Course Information
Available in days
days after you enroll
Additional Resources
Available in days
days after you enroll