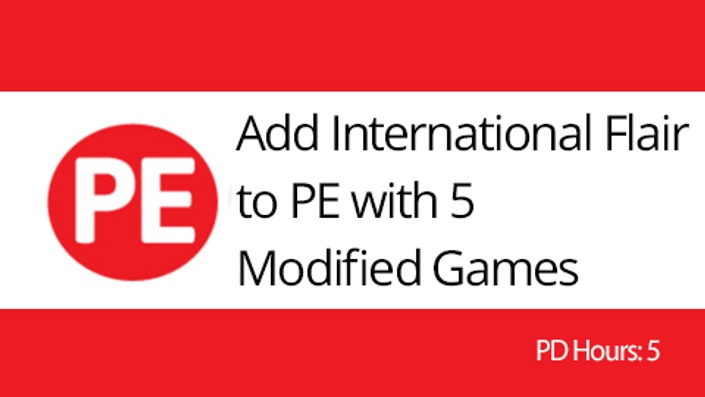 Add International Flair to PE with 5 Modified Games
Cricket, Bocce, Aussie Rules Football, Netball, and Sepak Takraw
This course will take approximately 5 hours to complete and it is designed for K-12 PE teachers. If you have any questions about the course, please email us at "[email protected]".
Course Description for Administrator Approval
Need to get your Professional Development Hours/Credits approved by administration? Download the one-page description sheet.

Welcome!
We are excited about your interest in taking this online course from PE Central. Below you will find a brief course description, the instructor's biography, and course FAQ's. We estimate that this course will take 5 hours to complete. Once you have completed it, you may request the 5 PD hours towards your teacher licensure re-certification. If you have any questions please email us at "[email protected]".
Best of Luck!
Mark Manross, Executive Director, PE Central
---
Course Description:
Whether you are a new PE teacher looking to wow your students (as well as your admin), or an experienced PE teacher looking to expand your current curriculum, this course has something for you! I have been teaching PE for over a decade, both internationally and in the US and I love to engage my students in games they have never seen or heard of before. This brings my PE curriculum, and my student's learning and excitement, to the next level! I want to share five international games with you so you can share them with your students. I will discuss background information about these games to help you introduce them to your students. I will also explain, in detail, my own specifically-modified "PE-Friendly" versions of these games. These "PE Friendly" versions are easier to teach and learn, faster to begin game play, and will get kids moving and learning. This course will focus on the following 5 games: Bocce, Cricket, Sepak Takraw, Netball, and Aussie Rules Football.
Standards:
This course addresses the following standards:
Source: SHAPE America Standards for Health and Physical Education in the US
Physical Education – The physically literate individual:
Standard 2: Applies knowledge of concepts, principles, strategies, and tactics related to movement and performance.
Standard 4: Exhibits responsible personal and social behavior that respects self and others.
Standard 5: Recognizes the value of physical activity for health, enjoyment, challenge, self-expression, or social interaction.
Viewing External Content:
At times throughout the course, students will be instructed to visit external sites to view videos, articles, or both. Each time external content will open in a new, separate window, which will require students to close when completed and return to the course.
Course Design/Schedule:
This course is designed for self-paced learning. Each module contains information/resources/guidance as well as an assignment. Some assignments are completed by posting in the built-in Discussion Board while others will require you to complete a multiple-choice quiz built into the module. At the completion of all modules, PE Central will provide you with a certificate of completion.
** Need to get this course approved by your administration and PD Coordinator? Download the one-page description sheet.

Disclaimer

Sharing of lessons, learning platforms, and other material created solely for the purpose course is not allowed. This material is for paid course participants only.
Your Instructor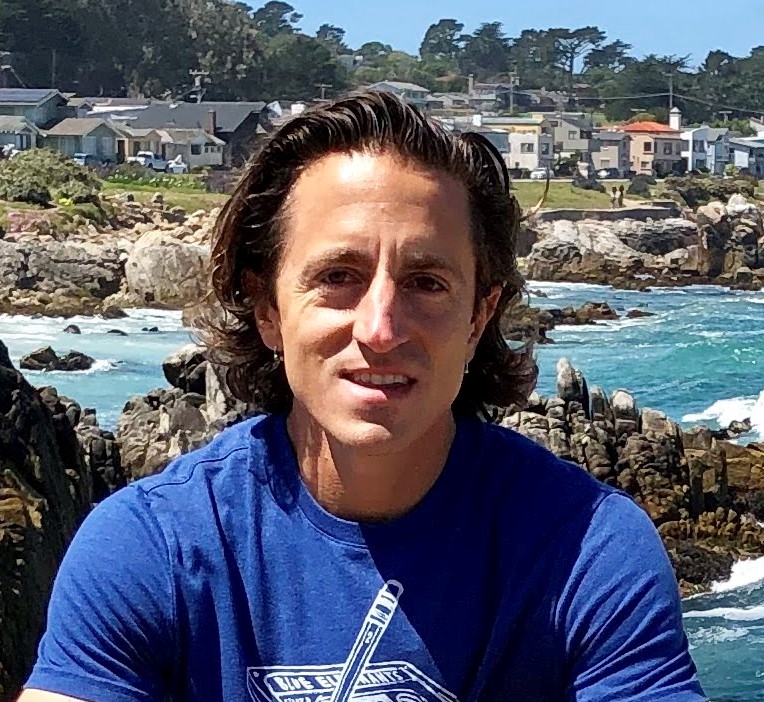 Dustin is a physical education and health teacher currently teaching in California public schools. He is the creator/instructor of multiple PD Courses on PECentral, including Add International Flair to PE with 5 Modified Games; Bringing Tech & Library Skills into PE; and Physically Distanced PE. He is also the author of the book The New PE Teacher's Handbook (available in paperback and ebook) with guidance for both new and experienced PE teachers, covering job hunting, creating and elevating your PE program, as well as 80 ready-to-use lesson plans. Dustin has also written for various blogs on the topics of international education, physical education, and action sports.
Dustin has over a decade of full-time PE teaching experience, both in the US and abroad. Dustin has taught PE at private international schools in China and Thailand, as well as public schools in Massachusetts and California. Dustin received a B.S. in Physical Education and a M.Ed. in International Education with ESL Specialization.