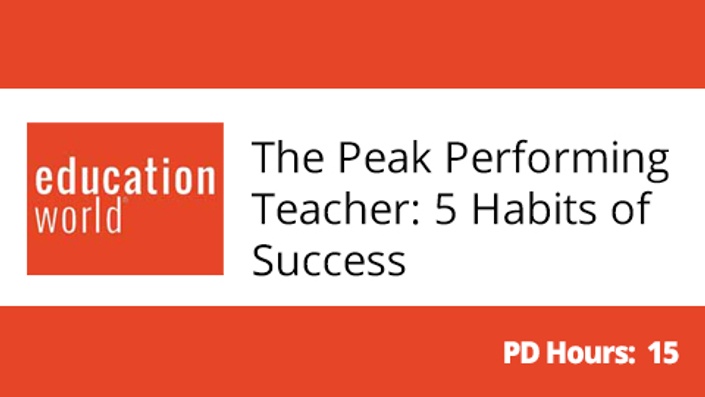 The Peak Performing Teacher
5 Habits for Success!
Testimonials:
This course was incredibly beneficial as it caused me to take inventory on my daily habits and self-referencing my day-to-day operations. My schedule is so hectic, I'm always looking for ways to fine tune the functionality of my schedule while ensuring my physical and mental health. There are things I feel I'm doing well such as going to the gym every day and taking moments to clear my mind of stress. I really need to go out of my way to get more sleep and take moments to show gratitude. For all my professional development courses thus far, this has been the most enlightening. Thank you for a great course! - Dave G, Athletic Director
Welcome!
We are excited about your interest in taking this online course from Education World. Below you will find a brief course description, the instructor's biography, and course FAQ's. We estimate that this course will take 15 hours to complete. Once you have completed it, you may request the 15 hours towards your teacher licensure re-certification. If you have any questions please email us at [email protected].
Best of Luck!
Your Friends at Education World/PE Central
Need to get your Professional Development Credits approved by administration? Download the course description to provide them here.

---
Target Audience
This course has been designed for any K-12 teacher who strives to be their very best each day in order to meet the challenges faced in the modern classroom. In this course, we focus on developing a working knowledge of the importance of living a physical life, managing stress, practicing gratitude, creating a morning routine, creating personal vision and mission, and setting goals in order to live both your personal and professional life at the highest level possible. Our instructor is available to help you throughout this course with any questions you may have.
Course Purpose
The purpose of this course is to create habits that serve as a support structure in developing and implementing an action plan for self-care. Cultivating focus, re-energizing oneself, and improving daily habits are essential for educators' well-being and the good that they pass along to students. This course asserts that educators' greatest tool is a mirror – in it they will find their greatest advocate for personal growth, power, wellness, and vision: themselves.
Course Description
Finding the time to implement new habits can be hard. Because small changes are easier to plan for and realize, this course concentrates on the habits that are most likely to yield significant improvements. The Peak Performing Teacher: 5 Habits for Success guides educators in meaningful self-reflection by providing five critical practices to increase productivity and decrease anxiety, reflection prompts to guide participants in developing self-care strategies, and practical checklists and templates to help educators maintain goals. Grounded in new research connecting personal change to professional improvement, this course builds a bridge between mind and body to create a comprehensive path for success.
Course Goals
By the end of this course, the student will be able:
to identify the positive effects of enjoying a physical life and the positive impact it can have on day to day living.
to utilize specific strategies in managing stress through perspective, cognitive reframing, and relaxation.
to understand the research-based power of gratitude and the immediate impact it can have on positive living.
to create a realistic morning routine that has a positive and lasting impact on daily personal and professional quality
to design a personal mission that statement inspires personal and professional achievement
to be able to write goals that support the creation of new habits and personal power
Need to get your Professional Development Credits approved by administration? Download the course description to provide them here.

Your Instructor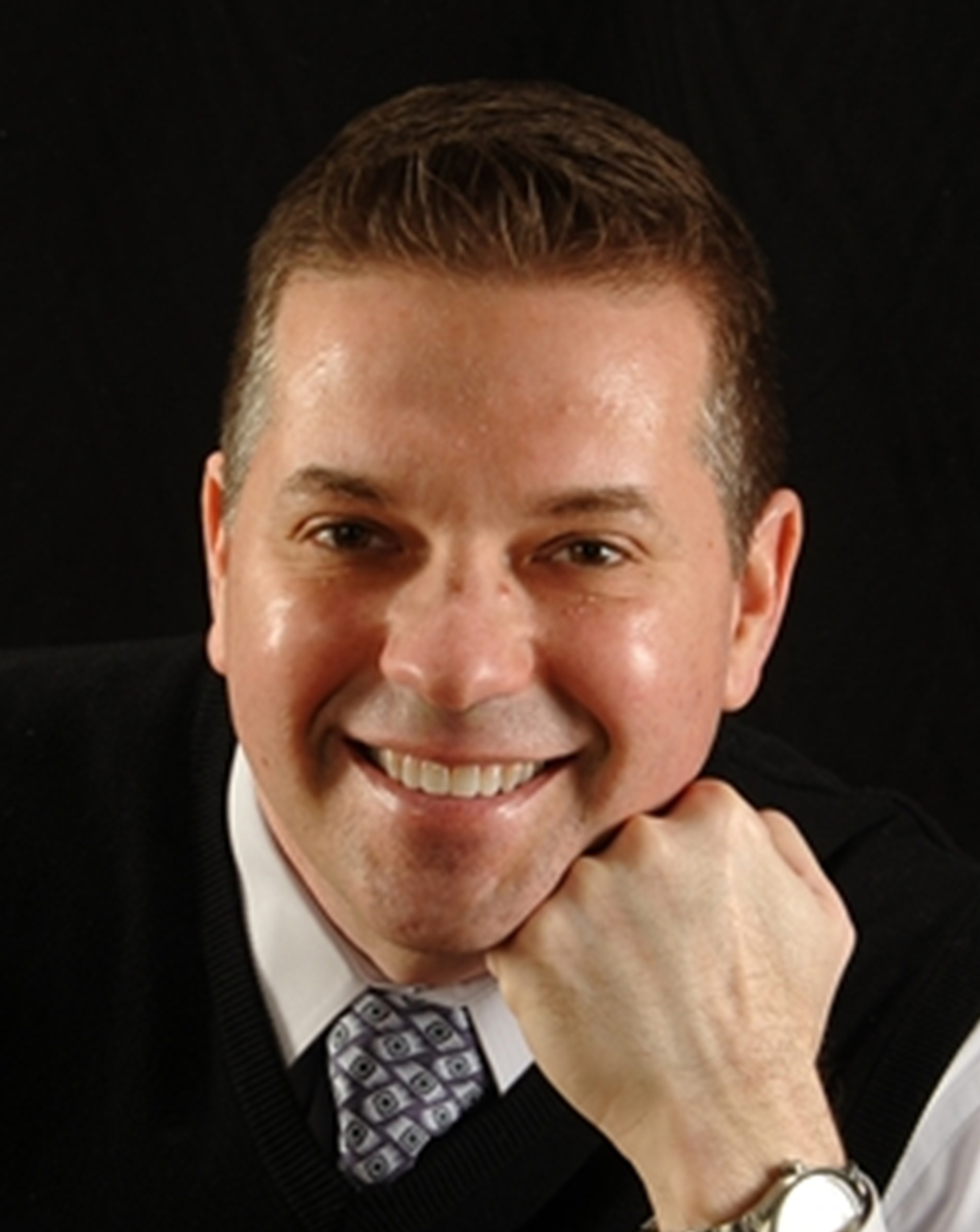 Mike Kuczala is the coauthor of the Corwin Bestseller and Association of Educational Publishers' Distinguished Achievement Award nominated, The Kinesthetic Classroom: Teaching and Learning through Movement, a book and philosophy that has changed the view of teaching and learning around the world.Mike's 2ndbook,Training in Motion: How to Use Movement to Create an Engaging and Effective Learning Environment, was released in 2015 (AMACOM) and Ready, Set, Go! The Kinesthetic Classroom 2.0(Corwin) was released in the summer of 2017. President of Kuczala Consulting and Academic Director for the Regional Training Center, an educational consulting firm based in Randolph, New Jersey, Mike has become an in-demand keynote speaker and consultant at international conferences, school districts and corporations. His SRO presentations have been experienced in such diverse settings as The East Asia Regional Council of Schools, The Francis Marion University Center of Excellence to Prepare Teachers of Children of Poverty Summer Institute, The American Society for Training and Development, The Forum for Innovative Leadership, The Association for Supervision and Curriculum Development, and the Society for Health and Physical Educators.
An expert in training, training design, and effective presentation, he has designed or co-designed, four of the most successful graduate courses in the history of the Regional Training Center. Motivation: The Art and Science of Inspiring Classroom Success, Wellness: Creating Health and Balance in the Classroom, The Kinesthetic Classroom: Teaching and Learning through Movement, and The Kinesthetic Classroom II: Moving Across the Standardsare facilitated by a cadre of more than 70 trained graduate instructors who have taught thousands of teachers the key principles of instructional movement, motivation, and wellness.
As a graduate instructor, keynote speaker, and workshop presenter, Mike regularly facilitates professional development programs in both corporate and educational settings in the areas of motivation, presentation skill, using movement to enhance the learning process, brain-based teaching and training, differentiated instruction and training, enhancing student thinking, and topics related to wellness and stress management. His engaging and practical professional development programs have been enjoyed by tens of thousands of teachers, administrators, corporate executives, and parents around the world over the last decade.
For more information please visit his website at www.mikekuczala.com.