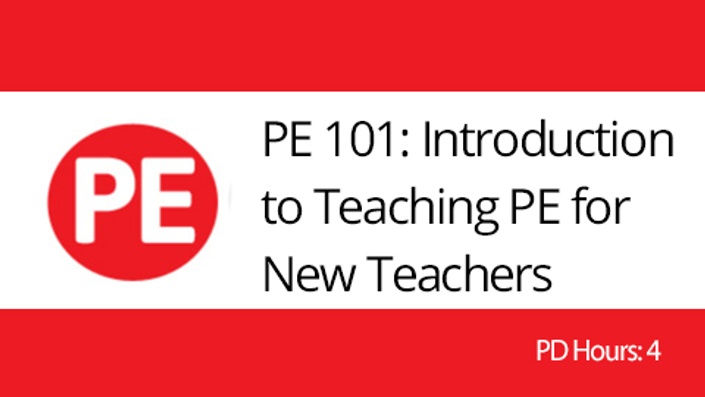 PE 101
An Introduction to Teaching PE for Those New to the Profession
Welcome!

We are excited about your interest in taking this online course. Below you will find a brief course description, the instructor's biography, and course FAQ's. We estimate that this course will take 4 hours to complete. Once you have completed, you will be issued a certificate of completion for 4 hours. There is no graduate credit or CEU's available for completing this course.
We know you will find this course valuable and enjoyable. If you have any questions please email us at "[email protected]".
Best of Luck!
Mark Manross, Executive Director, PE Central
Audience
This course is designed for those who are new to teaching Physical Education. Whether you've just graduated from a Physical Education program and you are starting your first year as a teacher, or you've been asked to fill in at a school at the last moment, this course will give you all you need to get started.
Course Overview
PE 101 is designed to give you an overview of the field and some of the basic tools you need to get started providing quality physical education to the children and youth with whom you work. The course is organized into five modules. Each module will include readings and resources that will be helpful to any new physical educator. After completing the readings and reviewing the resources, each module will include the quiz that will help the students evaluate their understanding.
Once all of the modules and quizzes have been successfully completed, students will receive the following:
A certificate of completion
A list of books and resources to help you continue to grow as a teacher
An e-book of physical education unit plans.
Modules
Old vs New PE
Standards

SHAPE Grade Level Outcomes

PE Content

Movement Concepts-Laban
Motor Skill Themes-Graham

Activities

Appropriate Practices
Hall of Shame

Planning

Lesson Plan Template
Unit Plan Template
PE Class Framework
Quizzes
Old vs New PE: Participants will correctly identify a physical education practices as representative of either the old or new physical education.
Standards: Participants will use their newfound understanding of the Society of Health and Physical Educators (SHAPE) Grade Level Outcomes to correctly match them with learning activities.
PE Content
Movement Concepts: Participants will demonstrate an understanding of the Laban concepts by correctly matching them with the unique movements of Disney characters.
Motor Skill Themes: participants will demonstrate an understanding of the 12 major motor skill seems by correctly matching them with the sports in which they are used.
Activities
Appropriate Practices: participants will evaluate activities for appropriateness based on the Appropriate practices document
Planning
Participants will correctly identify elements of lesson and unit plan templates
PE Class Period Framework: participants will be given a blank classroom framework and will correctly fill in the elements.
Need to get your Professional Development Hours approved by your administration? Download this one page course description.

Your Instructor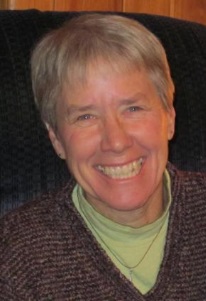 Cindy Kuhrasch has had the opportunity to teach Health and Physical education to students in grades K-12 and undergraduate students as well. She is currently employed as a Distinguished Faculty Associate in the Kinesiology Department at the University of Wisconsin where she teaches courses in methodology, assessment, community development and kinesiology. In addition, Ms. Kuhrasch has served as a consultant in many school districts; working in the areas of assessment, curriculum development, instructional strategies, and technology. Ms. Kuhrasch has over thirty years of experience in course development, implementation, and evaluation. She has presented on a wide variety of education topics at state, district, and national conventions, and has written numerous articles in educational journals.