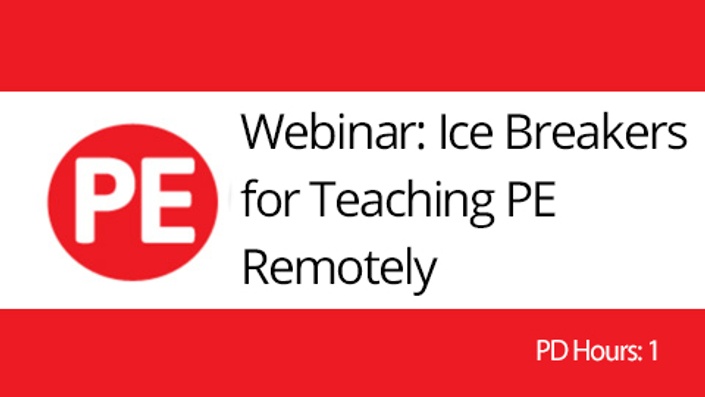 Ice Breakers for Teaching Physical Education Remotely Webinar
15 Great PE Ice Breaker Activities to Get Your School Year and Remote Classes off to a Fun Start
Testimonial:
This webinar was an integral part of setting myself up for success for distance learning. The icebreakers let me do something I would normally do in person online. It created so much more comfort for my students, they enjoyed it, and I know I can use these in the future in person too. Steve does such a great job showing how to use each icebreaker, and the ones he chose are well vetted. Along with the course called Teaching PE and Health Remotely that PE central offers, I feel extremely confident and prepared to conquer this distance teaching situation.
Target Audience:
This course has been designed for K-12 physical educators.
Purpose of Webinar: To introduce physical education teachers to a variety of ice breakers and class activities that can be used in a virtual (or in-person) setting.
Course objectives:
Teachers will learn numerous ice breaker activities to engage their students at the start of the school year.
Course Description:
This one-hour webinar is designed for teachers that are looking for ways to engage their students at the start of the virtual (or in person) school year. This webinar will walk you through over 15 ice breakers that you can do with your students. These ice breakers range from activities students will do themselves and share with you, activities the students can do while you ask them questions, and games you can play virtually. This course will make your first couple weeks of school easier than they have ever been before!
Disclaimer

Sharing of lessons, learning platforms, and other material created solely for the purpose course is not allowed. This material is for paid course participants only.
Your Instructor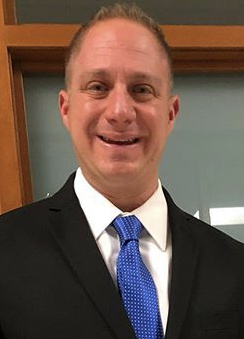 My name is Steve Lightman and this Fall will be my 20th year teaching Elementary Physical Education.Born, raised, and still living in Maryland, I graduated from Towson University with a degree in Sports Management.I hadn't even thought about teaching until two weeks before I graduated, which forced me from Day 1 to think outside the box.I received my Masters in Physical Education from McDaniel College with a concentration in Administration.I live about 20 minutes north of Washington, D.C. with my wife and two sons, Josh (7) and Miles (4).In 2014, I was awarded the Simon McNeely Award in Maryland in 2015 to outstanding Physical Education teachers that are community driven.In my spare time, I like watching all of my favorite teams (Orioles, Capitals, Wizards, Washington Football Team, and the Maryland Terrapins) and playing golf.