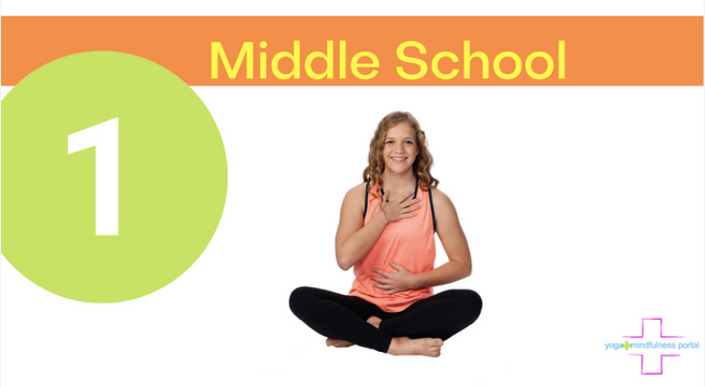 Yoga + Mindfulness Middle School Online Curriculum (2021-22 School Year)
Individual Teacher 2021-22 Subscription (runs through June 15, 2022)
Watch Promo
---
Important Note about Access to Materials:
The material in this curriculum is available to you for the remainder of the 2021-2022 school year so it will be expiring on June 15, 2022. For you to continue to have access to these materials you will have to purchase the course again for the next school year.
---
Introduction and Description:
Challenge to Change invites you to join in our mission of spreading kindness throughout the world by offering the practices of Yoga and Mindfulness to children with this middle school curriculum. This curriculum contains Challenge to Change's Proven Yoga in the Schools curriculum, self regulating tools for students, mindful activities, posters, yoga card decks, and so much more.
This is not a course and no credit is awarded. What you are purchasing is a set of powerful resources and tools which enable you, as a classroom teacher to bring yoga and mindfulness to life in your home or classroom in a way that best serves you and your students. These practices can be taught in 30 minute segments or shown individually for brain breaks or rewards. The possibilities are endless and will work well if you are teaching remotely!

What You Get:
You will learn how to implement our Yoga in the Schools Program where you navigate the direction and we guide the way. The Compass Program model allows you to create a sustainable yoga project with the flexibility of online yoga and mindfulness curriculum and scheduling.
This Yoga in the Schools Curriculum for individual middle school teachers incorporates social-emotional skills and mindfulness practices focused on strengthening student resiliency, emotional balance and self-awareness.
8 yoga and mindfulness lessons including an end-of-the-year culmination delivered online and led by Challenge to Change certified yoga teachers.
All staff access to online yoga and mindfulness teaching tools, printable worksheets/activities and video content including seated practices, movement, brain breaks, and guided mindfulness recordings for classroom use through our Yoga and Mindfulness Portal.
Three virtual teacher in-service trainings: on-boarding the program, navigating Yoga and Mindfulness Portal and teacher self-care.
For more information contact Mark Manross ([email protected]) at PE Central/S&S Worldwide or Amy Jenkins ([email protected]) at Challenge to Change.
Sample Lesson Plans
Click here to see some sample lesson plans.
Important Note: There is no PD, college or CEU credit earned for registering to have access to these materials and tools.
Your Instructor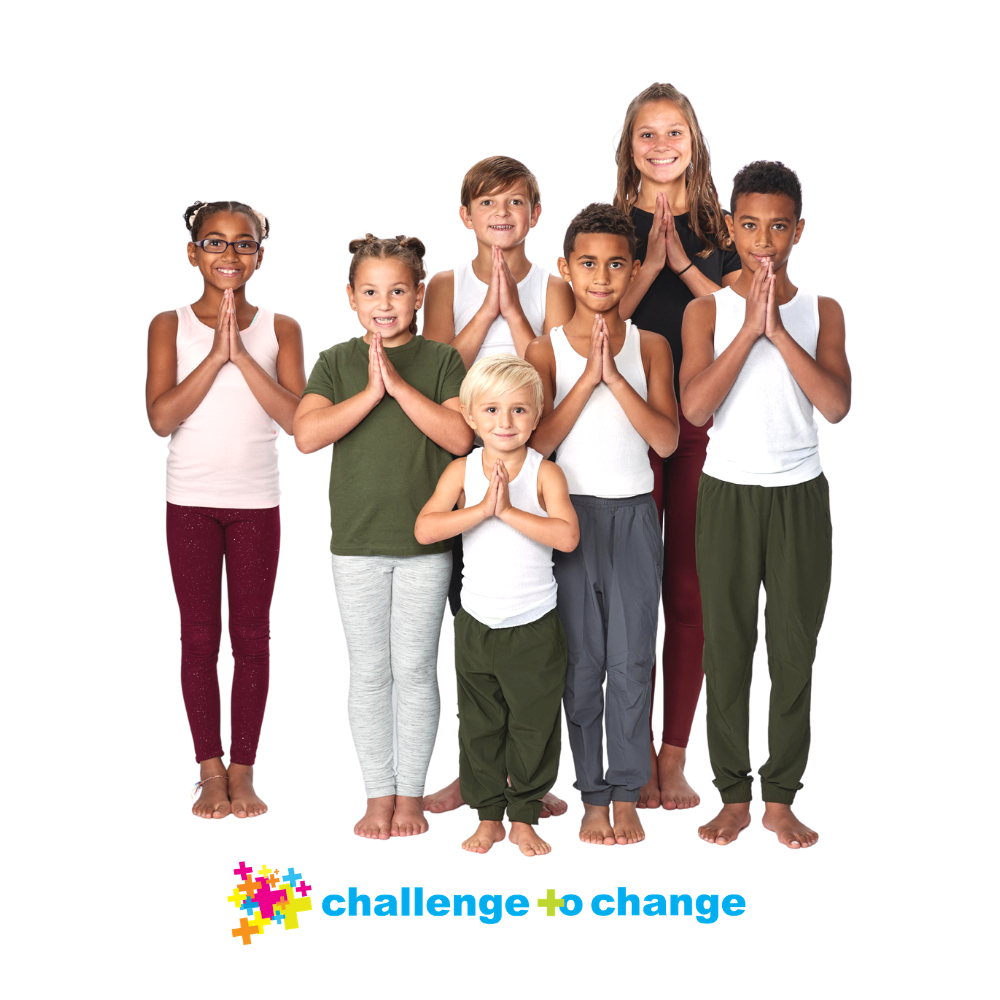 Our mission at Challenge to Change is to teach lifelong wellness skills benefiting the mind, body, and spirit of people of all ages. We focus primarily on the practices of fitness, yoga, meditation, and daily mindfulness.
We offer a variety of signature programs to bring these practices to children, parents, teachers, and anyone in the community who is drawn to what we teach. These programs include our Yoga in the Schools curriculum, yoga teacher certification courses, continuing education programs for educators, summer camps, and family fitness classes.
Challenge to Change Inc. is based out of our home studio in Dubuque, Iowa, and we provide our programs throughout the state of Iowa and surrounding areas.
We believe that giving children the gifts of yoga, mindfulness, and meditation enables them to have choices and resources to best self-regulate their emotions. Feeling in control of their emotions allows children to safely explore their identity and their relationships with others as they grow up in a very busy world. As Molly M. Schreiber, founder of Challenge to Change says, "….we are our best selves when our smart minds are connected to our kind hearts and our calm bodies."
Course Curriculum
Welcome!
Available in days
days after you enroll
Journal
Available in days
days after you enroll
Thank you for being a Change Maker! We are so grateful to have you join our mission!