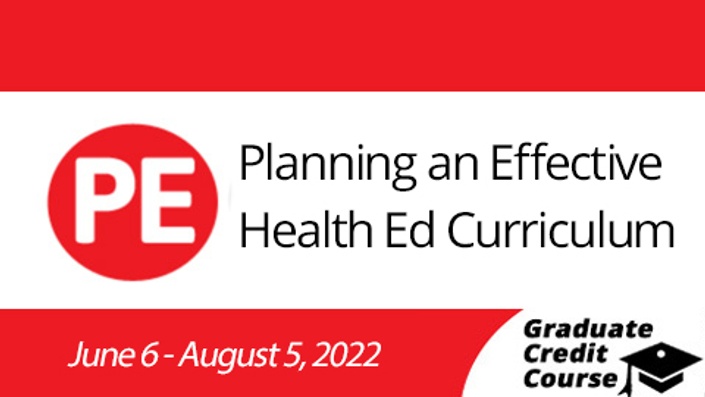 Planning an Effective Health Education Curriculum Grad Course (Summer 2022)
Course takes place from Monday, June 6 - Friday, August 5, 2022 (Week of July 4th off). (Registration ends June 6).
Testimonial:
Dr. Snyder is one of the best teachers or professors I've ever had and it's been a real pleasure to work with her. First of all, I've rarely met someone in the field of education as knowledgeable as Dr. Snyder. After a few meetings with her it became apparent the breadth and depth of her experience and knowledge in the field of Health Education. The materials she shared via ED589 are staggering and I feel my Health Education career is off to a great start because of these materials. From the HECAT and the CDC's resources to the SHI and WSCC, Dr. Snyder exposed me to materials that I feel I will use indefinitely. I cannot express how well equipped I feel in terms of the Health education materials I now know of. But it was what Dr. Snyder had us do with the material that was also impressive. I have a deep appreciation for the work that was expected in the course, namely, the writing of a scope and sequence, lesson plans, and a unit plan. This is part and parcel of a teacher's life in the classroom and Dr. Snyder's course demanded your best efforts in this area. Dr. Snyder does what great teachers do: they have high expectations for their students, hold their students accountable for the quality of their work, and lend as much expertise and assistance as possible to support the student. Dr. Snyder teaches a challenging course, but demonstrates a tremendous capacity to use her vast knowledge and experience to help students succeed. This was deeply appreciated. The formatting of the course worked well and materials were accessible and available. I can't say enough about the relevance of the course material in Health Education. Namely, as it relates to a Health Education curriculum. I read and gained knowledge in countless areas that I was successfully able to translate into a scope and sequence for a health curriculum, five different and unique lesson plans, and an entire unit on tobacco-use prevention. Dr. Snyder, in my opinion, is that rare combination of talents that make for a great teacher or professor - tremendous knowledge of the subject matter, a fantastic personality that is optimistic, excited, serious, and incredibly friendly, the ability to set and maintain high standards for the class and students, and a flexibility and willingness to adapt situations to support students. I cannot speak highly enough about Dr. Snyder or the fantastic experience I've had as a student in ED589. - Michael K.
The course begins on Monday, June 6 - Friday, August 5, 2022
(8 weeks, week of July 4 off)
You must register for this course by June 6, 2022. Once you register, if you wish to apply for graduate credits, you will also be sent instructions to register at Adams State University. If you are obtaining graduate credits through ASU, there is an additional associated cost of $165. There is no required textbook for this course. Please register for the graduate credits DURING the course.
This course is non-refundable, by registering you are committing to the workload of an 8 week long graduate level course.

Need approval from your administration for this course? Click here
We are excited about your interest in taking this graduate level course from PE Central. Below you will find a course description, the instructor's biography, and course FAQ's. This course will last 8 weeks and, if you wish, you can apply for 3 graduate credits (an additional $165) from Adams State University located in Alamosa, Colorado. Please do this during the course as opposed to waiting until the end of course.
If you have any questions about the course, contact us at "[email protected]".

Mark Manross, Executive Director, PE Central
---
COURSE DESCRIPTION:
This asynchronous, online course will prepare K-12 health and physical education teachers for teaching health education in the 21st Century. It will promote the use of the latest methodologies for planning and instruction in the health classroom. The course will utilize current, up-to-date guidance documents, white papers, and research. Students will engage in discussions and projects that are hands-on in nature. These assignments will allow them to create real-world classroom materials that can be utilized immediately in the health education classroom. Participants can progress through the learning events at their own pace during the week and instructions for all assignments are accessible at all times (for those wanting to work ahead). Each discussion is due on Friday. Each learning week starts on Sunday and ends on Saturday.
COURSE STUDENT LEARNING OUTCOMES:
At the end of this course, students will be able to:
Describe and apply current best practices in school health education
Utilize the National Health Education Standards in a skills-based lesson, unit, and curriculum
Prepare properly designed health education lesson plans
Create a skills-based scope and sequence to guide their teaching
Create a properly designed health education unit plan of instruction
TEXTS, READINGS, INSTRUCTIONAL RESOURCES:
There is no required textbook for this class.
COURSE REQUIREMENTS:
In order to receive a passing grade, the participant must complete the following course requirements:
Participate in class discussions and assignments on a weekly basis.
Introduction assignment on Padlet.
Discussions- during the course, there will be eight discussions posted (one each week). Participants are expected to:
Assignments- During the course, there will be four major Assignments (listed below). Participants are expected to:
Quizzes- There will be eight quizzes over course content (one each week).
Demonstrate knowledge of topic content by addressing discussion prompts (includes in-depth details of key concepts).
Demonstrate research efforts by including credible resources.
Use independent critical thinking skills to reveal rich insight; clearly connecting topic content/concepts and identifying relevance.
Apply knowledge of topic content to real-life situations; using personal examples.
Interact with instructor by responding to feedback.
Interact with at least two peers, two different times, and answer the initial question, creating a total of at least five posts.
Retain a respectful discussion forum.
Build upon multiple views of peers.
Relate topic content, agree/disagree, ask probing questions, share insight, etc.
Stimulate ongoing interaction.
Demonstrate knowledge of topic content by addressing the Assignment prompts (includes in-depth details of key concepts).
Demonstrate research efforts by including credible resources.
Use independent critical thinking skills to reveal rich insight; clearly connecting topic content/concepts and identifying relevance.
Apply knowledge of topic content to real-life situations.
Meet the requirements of the rubric.
Need to get this course approved by your administration and PD Coordinator? Download the course description here.

Your Instructor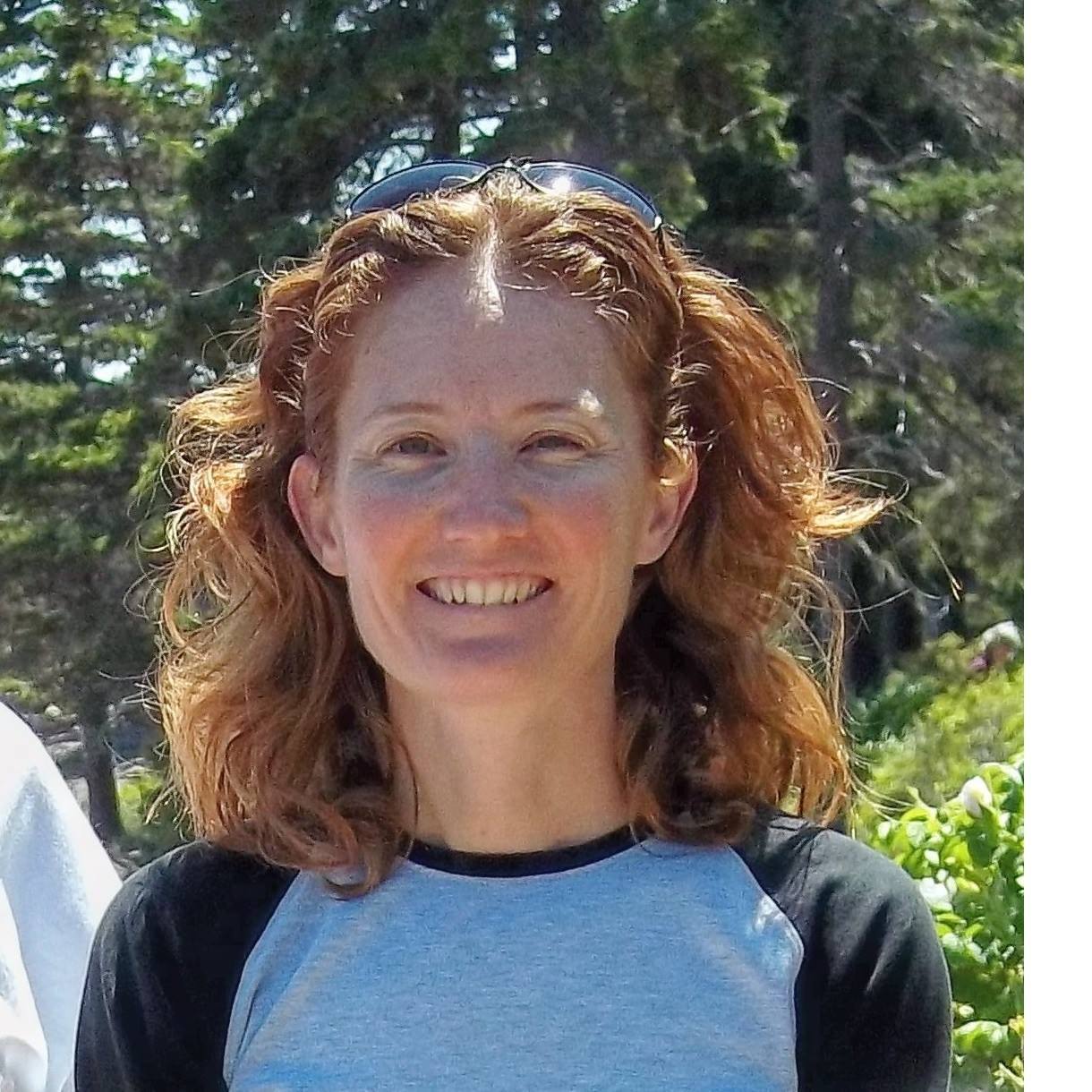 My professional interests are in the areas of professional preparation and development of teachers, the effectiveness of school health education, school safety, adolescent health issues such as obesity, and appropriate instructional methodologies in health education. I was recently the Chair of the SHAPE America Health Education Council and am an author of the Appropriate Practices in School Health Education guidance document and the NHES/SEL Crosswalk published by SHAPE America. My textbook, co-authored with Phil Ward, Core Practices in Teaching Health Education will be released August of 2021. I received my Ph.D. in Health and Physical Education Pedagogy from Purdue University, West Lafayette, IN. I obtained a B.S. in Secondary Education in Health and Physical Education from Wilmington College of Ohio and an M.Ed. in Health Promotion and Education from the University of Cincinnati with a concentration in Exercise Science.