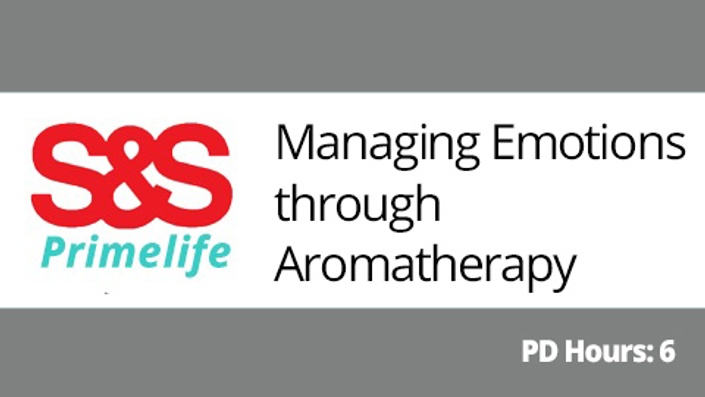 Managing Emotions through Aromatherapy
Using Aromatherapy to Increase Emotional Intelligence
It is likely that as an educator, care taker, director, professional, leader, manager, coordinator or parent - you have areas in your life that are stressful and can lead to emotional stress and illnesses. This course is helpful for both improving your life and supporting the improvement of the quality of life for the people you care for. Through self-awareness and education on Emotional Intelligence and Essential Oils, you will gain the confidence to manage your own emotions as well as others.
We have partnered with the very knowledgeable Rebecca Hintz M.S.c, a mental health professional. Rebecca is an educator of emotional intelligence and family issues as well as an essential oil guru who has authored books and courses on both subjects. Learn from Rebecca Hintze how emotional intelligence can be increased through the use of aromatherapy and how mainstream families and health professionals can learn to use aromatherapy to effect powerful change.
Welcome!
We are excited about your interest in taking this online course on Managing Emotions through Aromatherapy. Below you will find a brief course description, the instructor's biography, and course FAQ's. We estimate that this course will take 6 hours to complete. *Please see the bottom of this page for CEU Approvals* Once you have completed it, you may request the 6 hours of Professional Development towards your education.
We hope you will find this course valuable and enjoyable. If you have any questions please email us at "[email protected]".

Enjoy!

---
Course Description: The information in this course will guide you down a path to better understand Emotional Intelligence (EI) and how Essential Oils can be used to manage your emotions. Our sense of smell is the strongest sense that we have. It is responsible for cascading a lot of changes in our chemistry and can effect all different parts of your health including your mind, behavior, and cortisol and stress levels.

Course Purpose: This course will provide you with basic knowledge about Emotional Intelligence and Aromatherapy so that you can share the benefits that essential oils provide with patients, students or even friends and family.

During the years we have worked with essential oils, we have experienced surprising and wonderful results. Essential oils have helped individuals seeking all kinds of relief including physical and mental. A combination of oils, positive thinking, and deliberate application seems to relieve the body of toxins, clear cell receptor sites, and create synergistic results unique to each person. Emotional healing has been both immediate and long term.
Throughout this course, you'll find many oil protocols for typical mood and health ailments. Each protocol suggests a combination of essential oils—as well as a recommended application and a positive statement of affirmation—you can try as you experiment with this new process of feeling better.

Today, trained professionals such as: aromatherapists, physical therapists, massage therapists, nutritionists, dentists, family practitioners, surgeons, nurses, and alternative medical practitioners, use essential oils in their practice. It's expected that in the coming years, essential oils will be used more and more to support health and wellness worldwide.

Goals & Objectives: During this course you will learn:

• The Elements of Emotional Intelligence
• Emotional Intelligence and Self Awareness versus IQ
• Information on Aromatherapy and Essential oils
• Thoughts, Feelings, and the Brain
• How and Why to use Natural Support for Brain Function
• Mindset Strategies for Increasing Emotional Intelligence
• Emotions and Essential Oils
• Practical Strategies for Increasing Emotional Intelligence using Aromatherapy
Using Essential Oils: There are many different brands and varieties of essential oils. Rebecca recommends use doTERRA Essential Oils because they are Certified Pure Therapeutic Grade. Every quart of doTERRA essential oil undergoes seven different professional tests conducted by biochemists before the product is bottled and put on the market. For this reason, it is the essential oil brand most used in hospitals and for medical research. The information in this course is based on using pure essential oils that have undergone this type of testing.

Need to get your Professional Development Credits approved by administration? Download the course description to provide them here.

Why You Should Take This Course
Psychologists concur that the emotional intelligence quotient (EQ) is a greater indicator of overall success than our intelligence quotient (IQ). Knowing this, discovering simple and effective ways to increase emotional intelligence among the masses is central to success for psychologists and life coaches. A powerful way to influence emotional intelligence and produce neurochemical change in the body is by properly using techniques in aromatherapy.
Your Instructor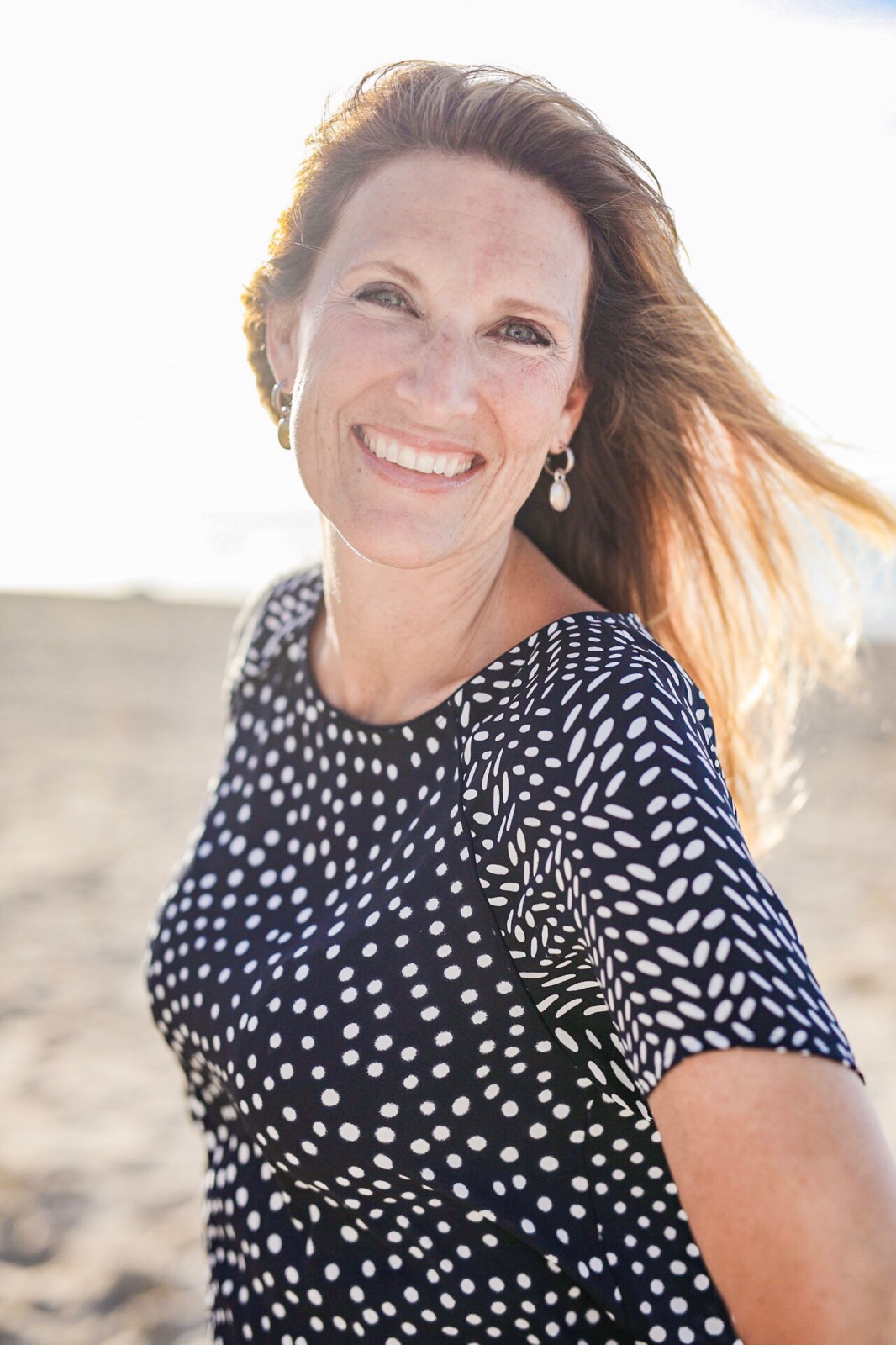 Rebecca Hintze, M.Sc. has worked in the mental health field for over two decades. She's considered an expert on essential oils and mood. She's also a family issues specialist and an instructor of emotional intelligence for families and individuals. She is the international bestselling author of, Healing Your Family History, distributed worldwide. She is the creator of The Emotions Mentor Course Series and she's the author of Essentially Happy, Essential Oils for Happy Living, and Emotions and Essential Oils an A-Z Guide. Today, Rebecca speaks to audiences worldwide on using essential oils for health and wellness, healing family patterns, overcoming destructive behavior, increasing emotional intelligence, resolving health care issues naturally through essential oils and supplementation, and resolving family conflict. She holds a BA degree in Communications from Brigham Young University and a M.Sc. degree from the University of East London School of Psychology.
Course Curriculum
Introduction
Available in days
days after you enroll
Emotional Intelligence (EI) and Aromatherapy
Available in days
days after you enroll
Aromatherapy and Essential oils
Available in days
days after you enroll
Continuing Education Credits for Nurses, Psychologists, Mental Health Counselors, and Family & Marriage Therapists

*Continuing Education credit for this program is awarded by Commonwealth EducationalSeminars (CES) for the following professions:
Licensed Professional Counselors/Licensed Mental Health Counselors: Commonwealth Educational Seminars (CES) is entitled to grant continuing education credit for LPCs/LMHCs in the following states: AZ, AR, CA, CO, CT, DE, DC, FL, GA, HI, ID, IL, IN, IA, KS, KY, ME, MA, MO, NE, NH, NJ, NM, NC, OR, PA, RI, SC, SD, TN, TX, UT, VT, VA, WA, WI, WY. CES maintains responsibility for this program. LPCs/LMHCs completing the program will receive 6.0 continuing education hours of credit.
Psychologists: Commonwealth Educational Seminars (CES) is approved by the American Psychological Association (APA) to offer continuing education credit programs. Commonwealth Educational Seminars maintains responsibility for this program and its content. Psychologists receive 6.0 hours of continuing education credit upon completing this program.
Marriage and Family Therapists: Continuing education credit for Marriage & Family Therapists is awarded in the following states: AL, AR, AZ, CA, CO, CT, DC, DE, FL, GA, HI, ID, IN, IA, KS, ME, MD, MO, MT, NE, NH, NJ, NM, NC, OR, PA, RI, SC, SD, TN, TX, UT, VT, VA, WA, WI, WY. CES maintains responsibility for this program. Marriage and Family therapists completing this program will receive 6.0 CE hours of credit.
Nurses: As an American Psychological Association approved provider CES programs are accepted by the American Nurses Credentialing Center (ANCC). Every state Board of Nursing accepts ANCC approved programs except California and Iowa, however CES is also an approved Continuing Education provider by the California Board of Registered Nursing, (Provider Number CEP15567) which is also accepted by the Iowa Board of Nursing. Nurses completing this program receive 6.0 CE hours of credit.