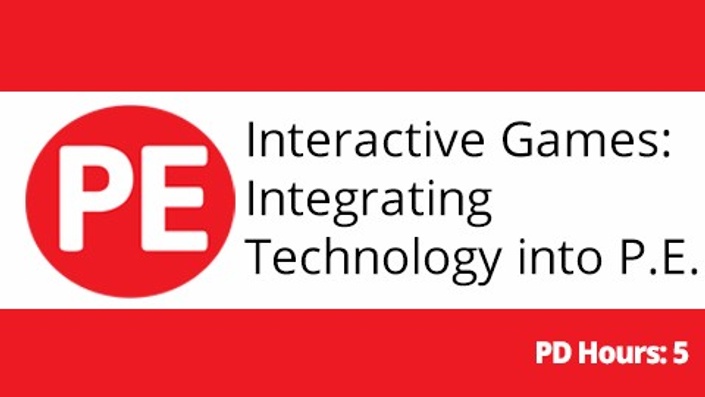 Interactive Games: Integrating Technology into your PE Classes
How to use PowerPoint Presentations to make learning fun for your students
Watch Promo
Testimonials
"My students really enjoyed using the shadow dodging and throwing targets. This course has allowed me to feel much more confident and comfortable in using my computer and projector in new and meaningful ways that are high-interest to my students. I plan to bring the projector out several times next year and use it during fitness work, skill work and obstacle courses."
"I always wanted to learn more about more technology that I could use in my class, but never knew what to do. This class has helped give me so many ideas about using power point and QR codes in the class."
"Technology is a huge component at my school. Integrating any tech in PE class will be not only fun but also supported by administrators. Tech/Games always keep my students engaged."


"I have wanted to integrate more technology into my class and I believe this course has opened my eyes to so many ways to motivate my students while having fun! Technology integration has always been a challenge mainly because I did not know what to do or how to use it."
"I am very excited to use every bit of what I have learned in this course. I already use a lot of station activities in my gym but this will save on time setting up, taking down equipment and it will provide the students with exciting new activities. Plus, I am trying to get our district to incorporate more technology into the gym so using technology and showing administrators how engaged the students are should help my cause! "
Welcome!
We are excited about your interest in taking this online course from PE Central. Below you will find a brief course description, the instructor's biography, and course FAQ's. We estimate that this course will take 5 hours to complete. Once you have completed it, you may request the 5 hours towards your teacher licensure re-certification. We know you will find this course valuable and enjoyable. If you have any questions please email us at "[email protected]".
Best of Luck!
Mark Manross, Executive Director, PE Central

Course Purpose:
The purpose of this course is to demonstrate various ways to use simple technology (e.g. PowerPoint, QR Codes) that can be integrated into your PE classes. Detailed instructions on how to create technology integrated lessons will be provided.
Course Description:
This course is designed to teach the student how to create various Power Point presentations that can be used to teach several skills in their PE lessons. The student will learn to create a presentation that can project an obstacle course on a rock wall. The student will learn to create a Power Point presentation that provides two ways for students to practice throwing toward virtual targets on the wall. The student will also learn how to create a Power Point Presentation where students can participate in a Shadow Dodging activity. Finally, the student will learn how to create QR codes using exercise videos created by themselves or found online. The course also includes a bonus session which will give the participant an overview on creating a Power Point presentation where students will participate in a Virtual Simon activity. Students will view an introduction session, 4 presentations, review notes for each presentation, and then complete 4 assignments, one for each presentation topic.
Course Goals:
On completion of this course learners will be able to:
Use Microsoft Power Point to create various activities for their students

Add shapes to a power point that can be used as an obstacles on a Rock Wall (when projected on the wall)
Add shapes or images that appear and disappear that students can use as throwing targets (when projected on a wall)
Add shapes or images that move around on the screen that students can use to dodge with their shadow (when projected on a wall)

Create a QR code linked to an exercise video.
Standards:

Source: SHAPE America National Standards for K-12 Physical Education (2016).
Standard 1 - The physically literate individual demonstrates competency in a variety of motor skills and movement patterns.
Standard 2 - The physically literate individual applies knowledge of concepts, principles, strategies and tactics related to movement and performance.
Standard 3 - The physically literate individual demonstrates the knowledge and skills to achieve and maintain a health-enhancing level of physical activity and fitness.
Standard 5 - The physically literate individual recognizes the value of physical activity for health, enjoyment, challenge, self-expression and/or social interaction.
Need to get your Professional Development Credits approved by administration? Download the course description to provide them here.
Your Instructor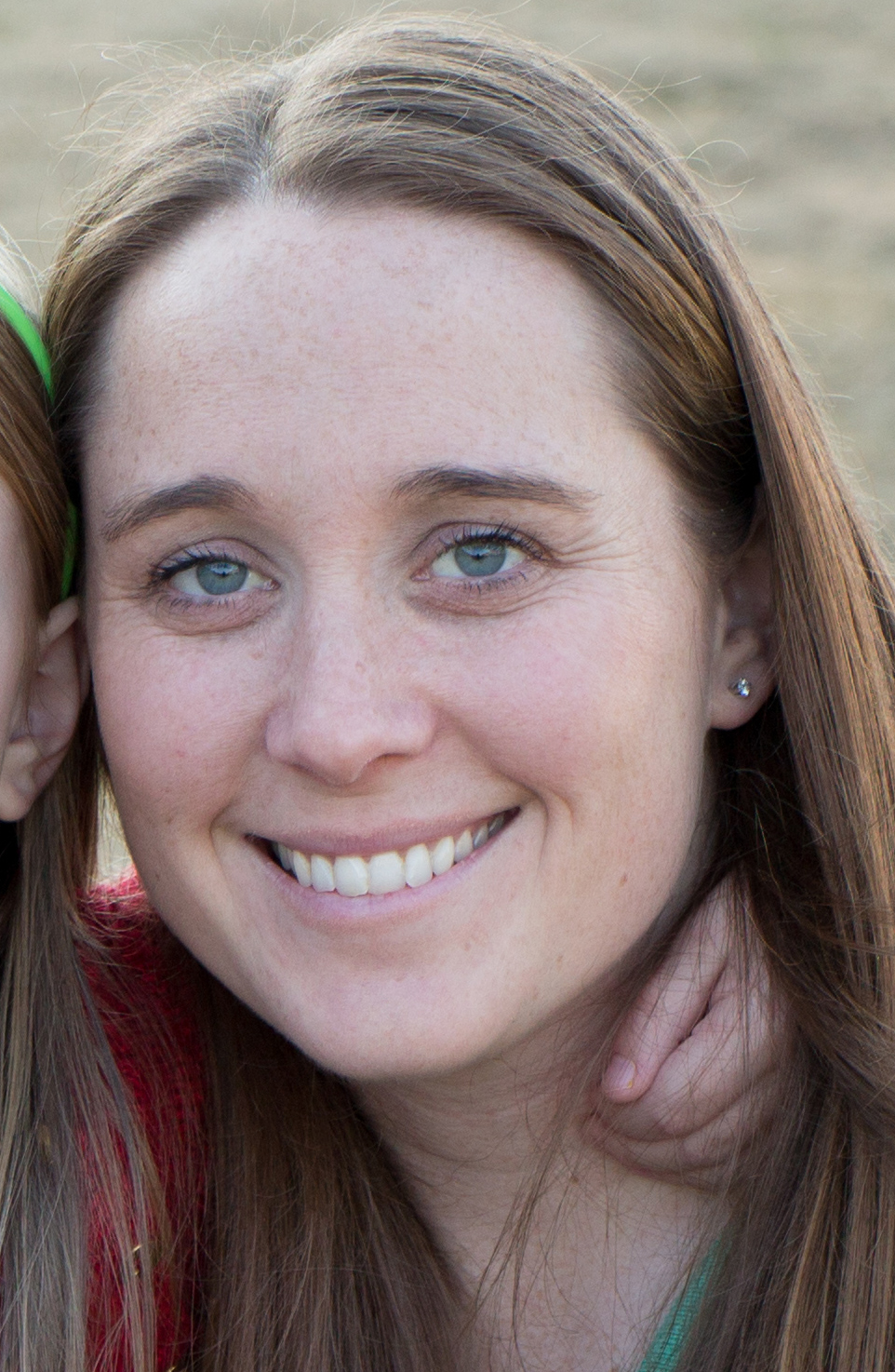 My name is Lindsay Dillon and I am the Physical Education Teacher at Pleasant Knoll Elementary School in Fort Mill, SC. I am originally from Kissimmee, FL and after graduating high school I pursued a degree in Sport Leadership and Sport Humanities from The Ohio State University in Columbus, OH. After earning my degree, my husband, Bryan, and I relocated to Fort Mill where I made the decision to begin my Master of Arts in Teaching Physical Education degree at Winthrop University. I am currently in my 7th year of teaching and always looking for new and innovative ways to motivate my students to move. My husband and I have 4 year old daughter named Kenzie.