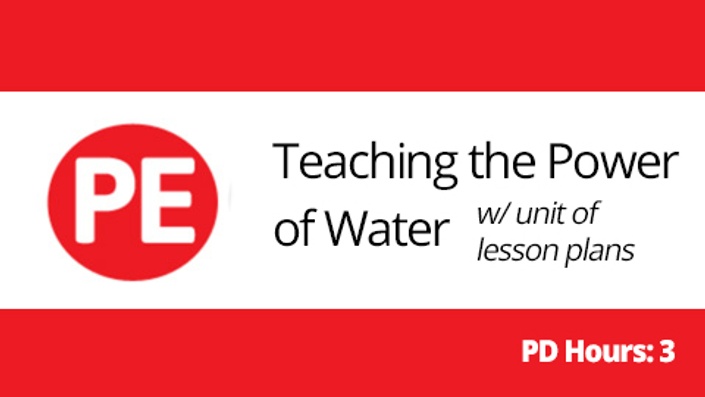 Teaching the Power of Water
A Health Course with a Full Unit of Lessons that Demonstrate the Power of Drinking Water
Testimonial:
Thank you! I really enjoyed the course and the variety of lessons available to teach my students. SO useful! - Amy H.
"I enjoyed this course. Even though I am a high school health and PE teacher, I was able to gain some good ideas and worksheets to modify for my older students." -Desiree R.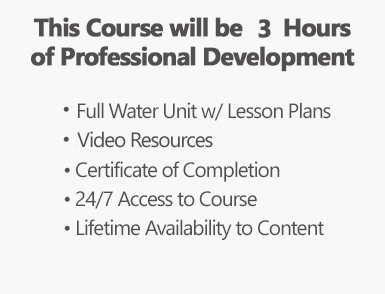 PD Hours: This course will take approximately 3 hours to complete. If you have any questions please email us at "[email protected]".
Admin Approval: Need to get your Professional Development Credits approved by administration? Download the course description to provide them here.

Target Audience:
This course is for any (K-6) Physical Educator, Health Teacher or Classroom Educator who wants to teach students in-depth about the benefits of drinking water, conserving water and how it effects their health.

*Physical Activity and water consumption go hand in hand. Many PE Teachers have days where they do not have they gym available, and this is a great substitute for those days or even for students who do not wear proper dress code or are sick and can not participate in the day's activity. In addition, many PE Teachers are also Health Teachers and have requested subject information that will help them in this area.
Course Description & Purpose:

We need water to survive. It is the sixth major nutrient next to carbohydrates, protein, fat, vitamins and minerals. Developing knowledge about what water is, where it comes from, how we get it, different kinds of water, how it is filtered and how to conserve it - is important at a young age. This course will go into an in-depth look at water and provide you with the information, lesson plans, worksheets, and activity ideas to teach your students the information. You will have a full unit to take back to your classroom, as well as a starting point for teaching the information.
Objective: To understand the role of water in nutrition and to be able to:
• Explain what water is, where it comes from, and why it is important
• Understand the role of water in the human body
• Describe the relationship between water and health
• Identify foods that can supply water for the body
• Describe how physical activity affects the need for water
• Identify some challenges to healthy drinking water
• Explain the importance of sustaining healthy water quality in households, in communities and around the globe
• Develop workable plans for consuming and conserving water to support lifelong health
Your Instructor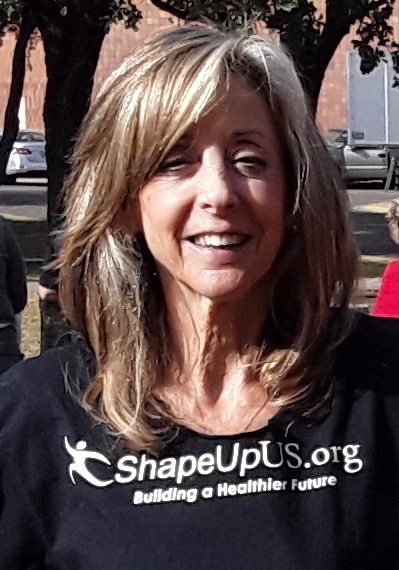 EXECUTIVE DIRECTOR, SHAPE UP US AND CREATOR OF THE HIP HOP HEALTHY HEART PROGRAM FOR CHILDREN™ AND CLAP4HEALTH℠
In 2011, Jyl was awarded a Community Leadership Award from the President's Council on Fitness, Sports and Nutrition "For exemplary service and dedication to improving the lives of others by promoting and fostering opportunities for participation in fitness, sports or nutrition programs." Steinback, who has worked in the health and wellness industry for more than 25 years as a personal trainer and educator, has sold more than 2 million books that educate consumers to change their lifestyle by making positive choices through proper nutrition, exercise, and healthy living. She has been a spokesperson teaching health and wellness throughout the country.
Course Curriculum
Course Introduction
Available in days
days after you enroll
Course Content & Assignments
Available in days
days after you enroll
Reflection & Course Completion
Available in days
days after you enroll