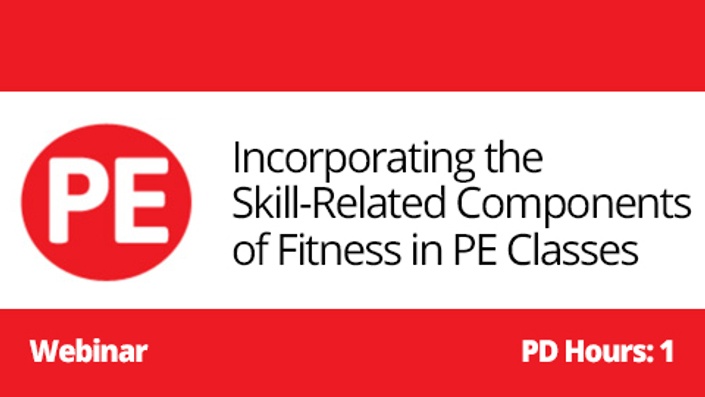 Incorporating the Skill-Related Components of Fitness in PE
WEBINAR on Practical Methods for Incorporating the 6 Skill Related Fitness Components
Grade Level/Audience
The "Incorporating the Skill-related Components of Fitness in Physical Education Classes" webinar is designed for elementary and middle school health and physical educators. The concepts presented could be discussed at the high school level, however, the graphics and videos lean towards students from Kindergarten to 8th grade
Description
This webinar will examine the 6 Skill-Related components of fitness and look at some practical methods for implementing them in a physical education class. Each individual component will be defined and examples and suggestions for increasing students' fitness levels will be addressed. Kid-friendly graphics, visuals and video of students "in action" is utilized to help you as a physical education teacher truly help your students understand each of the 6 skill-related components through developmentally appropriate discussion and activity.
Learning Objectives
1. The participants will be able to define and provide examples of movements that enhance each of the 6 Skill-related components of fitness (agility, balance, coordination, power, reaction time and speed).
2. The participants will understand some developmentally appropriate and engaging methods for teaching the skill-related components of fitness to their students
3. The participants will understand how to implement several "cutting edge", fun and enjoyable "kid-friendly" activities and circuits that they can use in their daily lessons to enhance their students' skill-related components of fitness.
*Certificates of Attendance for this 1 hour webinar will be distributed on Fridays. In order to receive your certificate, email [email protected] that you have finished the webinar.
Your Instructor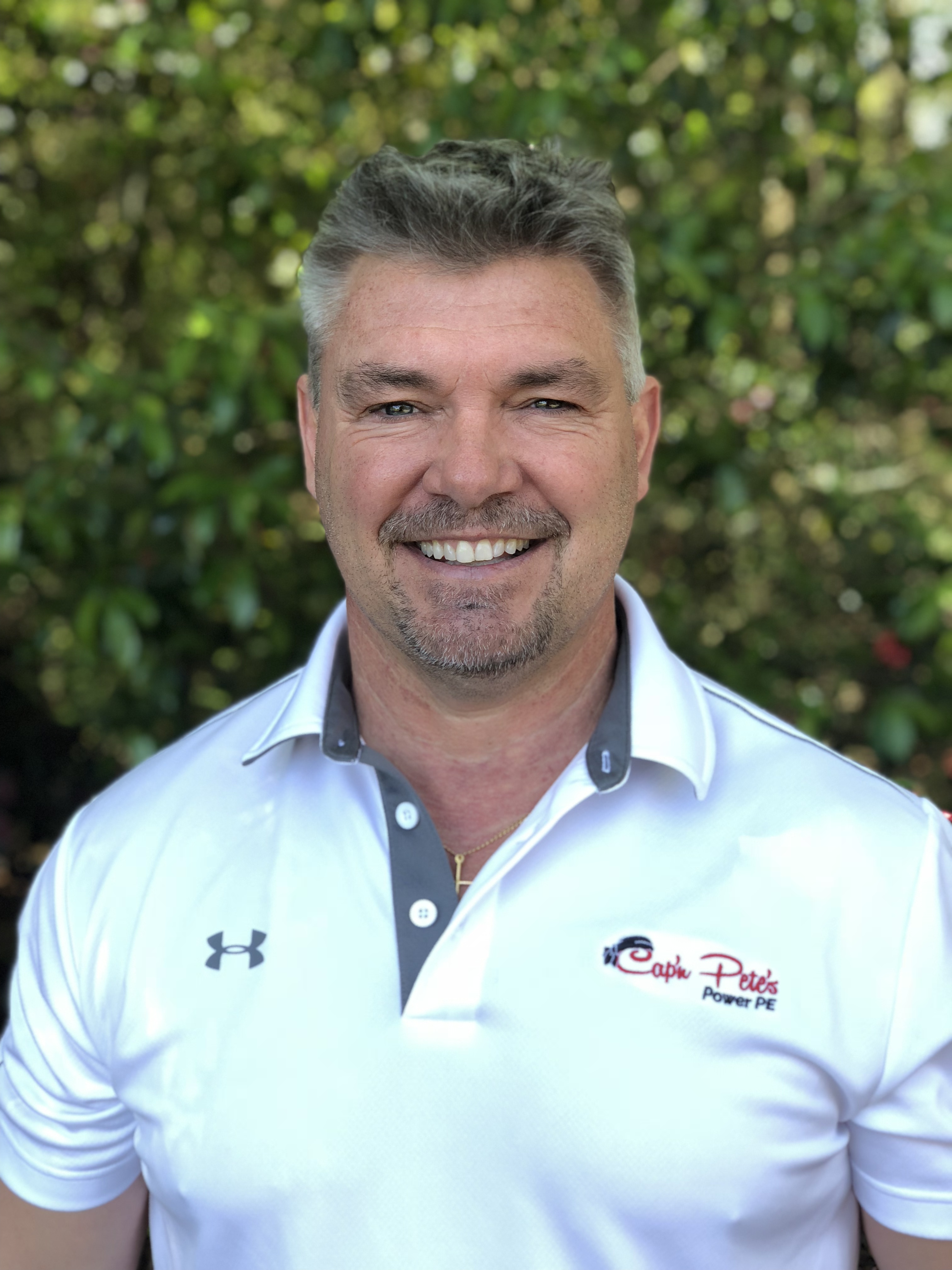 Pete Charrette is a Nationally Board Certified, 30-year veteran physical education teacher from Powder Springs, Georgia. He has a Master of Education Degree from Georgia State University and a Specialist in Education from the University of West Georgia. In 2009, Pete was selected as the GAHPERD Elementary PE Teacher of the Year and in 2017 named the Jump Rope for Heart Coordinator of the Year. Pete has served as a National Trainer and Scorer for the NBPTS and has worked as an Adjunct Professor and Collaborative Teacher with Kennesaw State University. Under his brand name Cap'n Pete's Power PE, Pete Charrette has created over 600 physical education and health resources that he distributes on a number of online locations. His stunning visual designs and unique activities are currently being used in countless gyms around the world. He has designed a number of award winning websites and is an active leader in the PE community on several social media platforms. Pete has presented on a national level with SHAPE America and globally through a number of online physical education summits