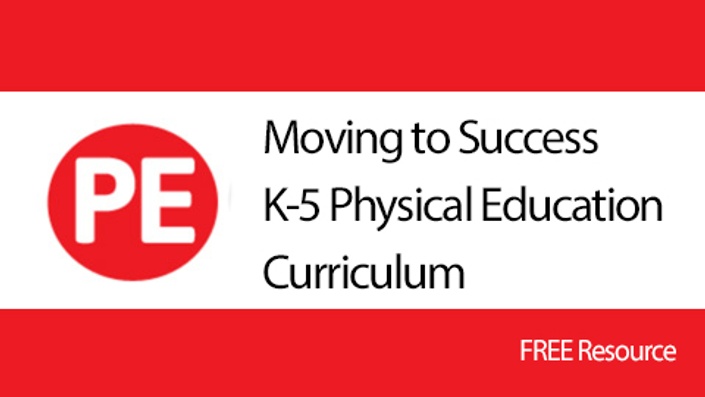 Moving to Success K-5 Physical Education Curriculum Guide (FREE)
A FREE K-5 PE Curriculum Guide that You Can Edit to Fit your Program
Important Note: This is not a contemporary and updated curriculum that PE Central has written and can be used as it is written. It is a curriculum guide from 2011 that we think would be helpful as a resource to help you build your own curriculum.
Thanks for your interest in this free K-5 Elementary PE Curriculum Guide. The curriculum was developed and sold starting in 2011. The curriculum originally sold for $150 in a 3-ring binder format. We are making this available in a digital format (Microsoft Word and PDF) in hopes that it will help you in building your own curriculum to meet today's standards. You can download the Word documents and you should be able to edit the document.
Description (from 2011):
Moving to Success is a K-5 standards-based developmentally appropriate elementary physical education curriculum guide. The curriculum is developed around the content areas of locomotion, body management, educational games, and dance. There are over 150 motor tasks developed by grade level. Each motor task has the following sections to assist the teachers in developing the physical education content: planning information, summative assessment, learning sequence, teacher cues, formative assessment, and a section for cognitive, affective and physical activity objectives. The goal of Moving to Success is to develop physical literacy. Students who are physically literate have the skills, knowledge, and values of how and why to lead a physically active lifestyle.
Cover: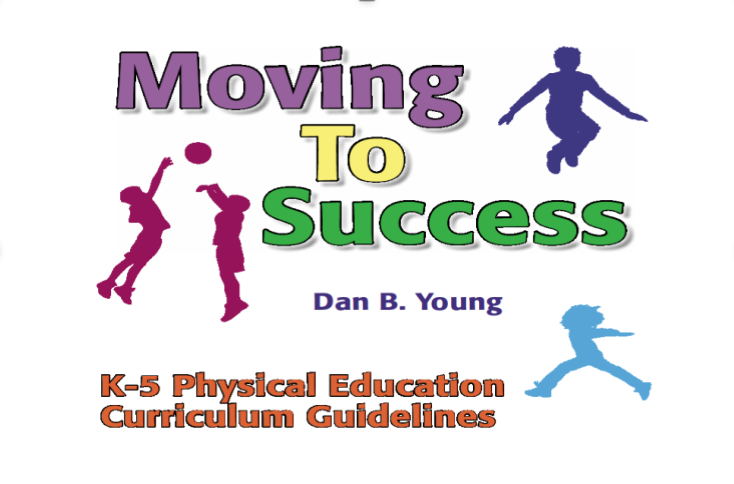 Samples:
Grade 3 Sample: Striking with Paddles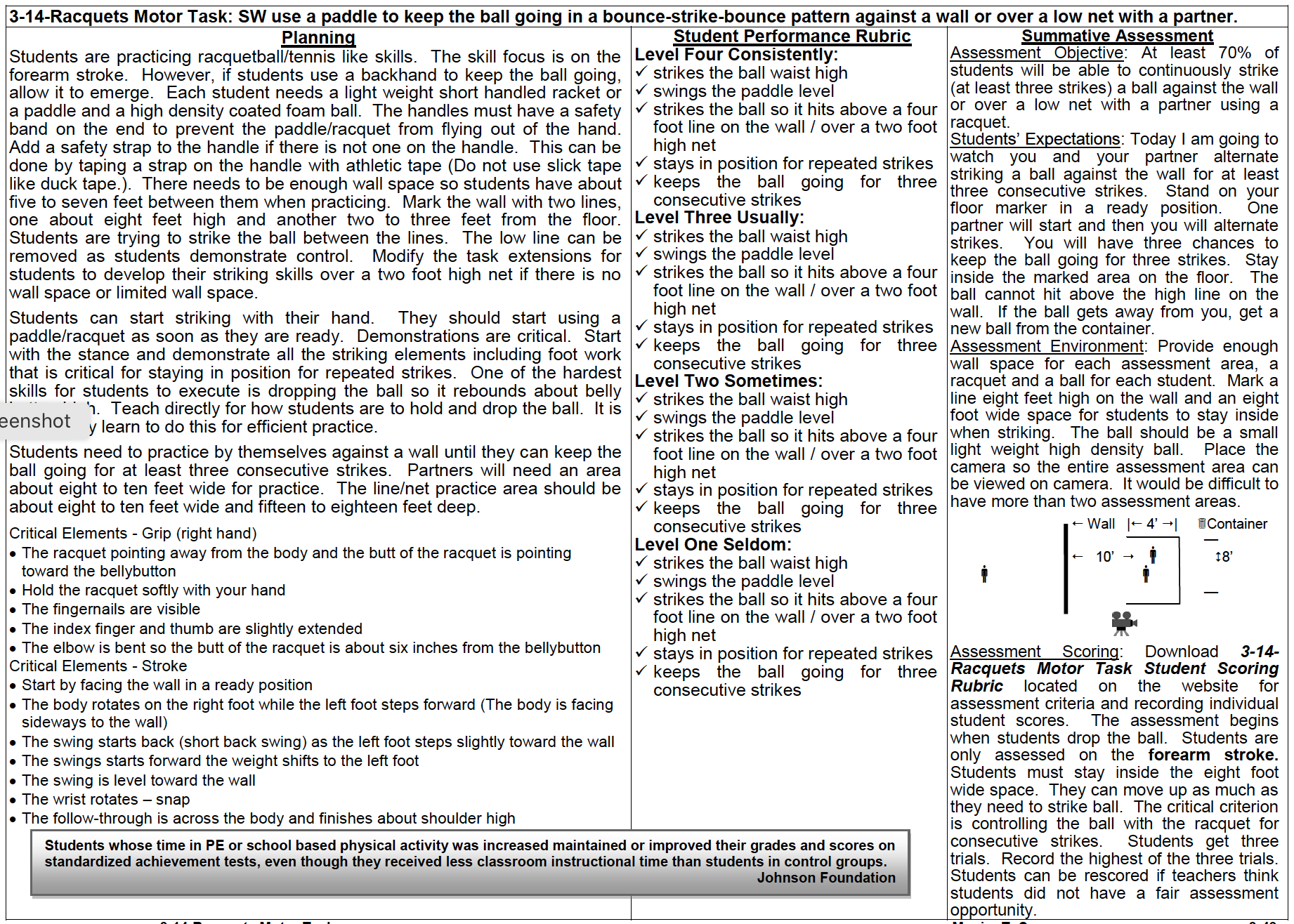 Author: Dan Young
Dan Young has been working in education since 1971 as a physical educator and a school administrator. He earned a B.S. in Health, Physical Education, and Recreation from Western Carolina University in 1971. He earned a M.S. in Physical Education from the University of North Carolina at Greensboro in 1978. The following are his professional experiences and services:
Physical education teacher
District Physical Education Coordinator
South Carolina State Department of Education Associate for Physical Education
Adjunct faculty member in the University of South Carolina Department of Physical Education
Middle school and elementary school assistant principal
Elementary school principal
Executive Director for the South Carolina Association for Health, Physical Education, Recreation and Dance
Private consultant for physical education
He is now retired.
Notes:
There are links in this curriculum and intro that do not work due to the fact that this curriculum, in the form that it was originally was in, is no longer in print so there is no website support. Please ignore the links out to the previous website on the tops of every page. The links out to the rubrics no longer are available either.
PE Central has not done any editing or updating of this curriculum. It is available "as-is".
Feel free to download and and edit or use it for ideas if you (or your school district) is writing a curriculum.
*There are no certificates for downloading this resource and it is not an online course.

Course Curriculum
Moving to Success: K-5 Physical Education Curriculum Guide (FREE)
Available in days
days after you enroll
Your Instructor

PE Central (pecentral.org) is the most widely used Web site for health and physical education teachers, parents, and students in the country. Resources on the site include over 2000 physical education and health lesson ideas and Best Practices, Professional Development online courses and on-site workshops, a growing media center including 100+ videos, and a series of programs designed to motivate children to improve their fitness levels (Log It), activity skills (The PE Central Challenge) and their health and nutrition knowledge.