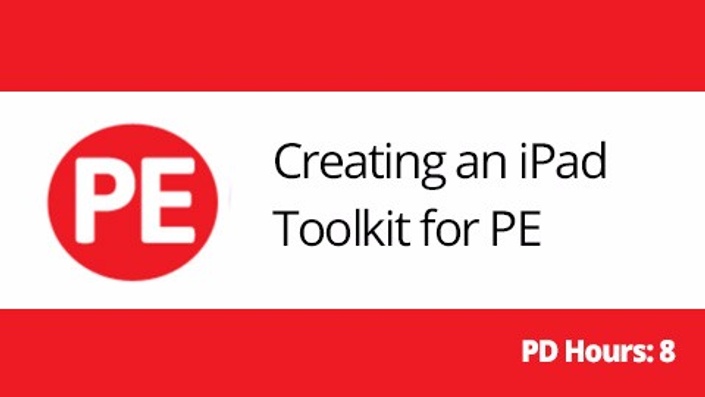 Creating an iPad Toolkit for PE
Becoming a Better Teacher Using Technology and Apps
Welcome!
We are excited about your interest in taking this online course from PE Central. Below you will find a brief course description, the instructor's biography, and course FAQ's. We estimate that this course will take 8 hours to complete. Once you have completed it, you may request the 8 hours towards your teacher licensure re-certification. Use the one page description sheet below to share with your administrators to make sure you can use this towards your Professional Development plan. We hope you will find this course valuable and enjoyable. If you have any questions please email us at "[email protected]".
Best of Luck!
Mark Manross, Executive Director, PE Central


---
Target Audience:
This course is designed for physical educators looking for unique ways to integrate technology in their PE classroom with the use of an iPad and suggested applications (Apps). These applications can be used with K-5 students but can easily be adapted for 6-12.
Course Purpose:
The purpose of this course is to create an iPad Toolkit that can be utilized in new ways to integrate technology inside a PE classroom used by the students or the teacher.
Course Description:
The PE teacher will create a future reference tool with a vast array of apps that will increase participation, promote student motivation, and change the way they conduct assessment of their students. Their completed iPad toolkit will help with the tasks such as preparing and administering information (fitness scores, class participation, motor skills, etc.), which can be done more efficiently with the use of the iPads in the physical education classroom.
Course Goals:
Course participants will create an iPad Toolkit by finding applications and interactive programs online that will:
utilize the iPad as a communication tool

reinforce classroom management with students

implement instruction with innovative ways

assess their students

expand their personal and technology resources
Technology needed to complete:
You will need a computer and iPad, Microsoft Word, and a Google Drive account (optional but very helpful). You may use any valid email address to contact the instructor or turn in materials.
Course Design/Schedule:
We have estimated this module will take approximately 8 clock hours to complete. This will vary with every learner. Students can start and complete assignments any time they wish. You will have an instructor that you can contact via email for help, and you will turn in some of your assignments via email. The instructor will also review most of your work to make sure you are making the appropriate progress.
Standards:
Source: SHAPE America National Standards for K-12 Physical Education (2016).
Standard 1 - The physically literate individual demonstrates competency in a variety of motor skills and movement patterns.
Standard 2 - The physically literate individual applies knowledge of concepts, principles, strategies and tactics related to movement and performance.
Standard 3 - The physically literate individual demonstrates the knowledge and skills to achieve and maintain a health-enhancing level of physical activity and fitness.
Standard 5 - The physically literate individual recognizes the value of physical activity for health, enjoyment, challenge, self-expression and/or social interaction.
Need to get your Professional Development Credits approved by your administration? Download the course description here.

Your Instructor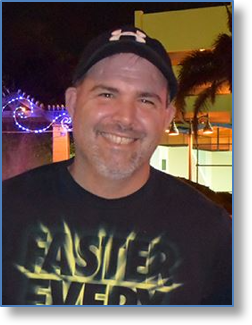 Scott Dyer is elementary physical education teacher for Kindergarten through Fifth Grade at PS 251 for the New York City Public Schools. He serves as a Physical Education Ambassador and Facilitator for a Professional Learning Community in Brooklyn. He is married with two boys who love playing baseball and he coaches a travel youth baseball team and local track and field team on Long Island, New York.
Testimonials
"If you want to add more technology to your PE lessons then this is the PD for you!"
""My biggest takeaway is that we have so many different apps that we can use to help make our classes run better and more efficiently. with us all now having our devices with us all the time it is great to be able to use them to help better our teaching situations. I will use what i have learned in this course by using these apps to make my class more enjoyable as well as using more up to date technology to enhance the learning experience both in the classroom and for the students at home. I will be able to show them more as well as share with the students parents on what is going on in the classroom. I think two applications will help me the most. The first one being the Remind me app and the other is Coaches eye."


"This course was great to add more resources to use in my physical education program "