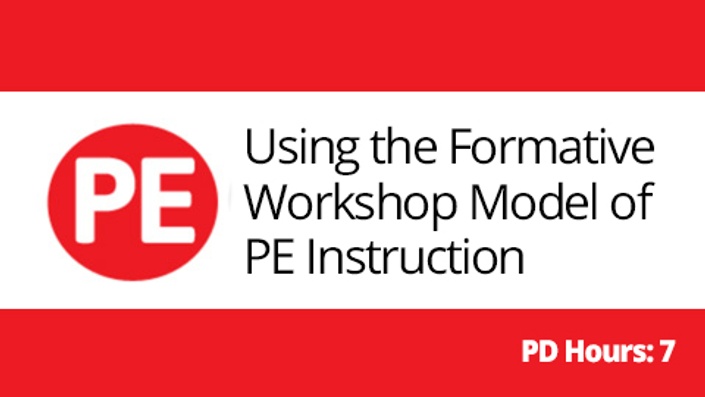 Using the Formative Workshop Model of PE Instruction
A Guide to Teaching Large Groups of Students
What is the Formative Workshop Model?
I am excited to share with you my very own model for effectively teaching physical education to my students. I call it The Formative Workshop Model of Physical Education Instruction. It is great for teaching large groups of students (my average class size is 55 elementary students with a paraprofessional). It has helped me become a better teacher and my students love it. The title comes from its formative nature as it helps teachers form next steps of instruction, so your students improve their skill level. It is a "workshop" type model in that students work on the skill element with instructor guidance and in a fun game situation. Your gym becomes a fun exciting workshop! This Model has allowed me to overcome the obstacles of teaching large classes, short periods of instruction time and increased accountability regarding skill instruction. I built this course with the goal of sharing with you how to implement it in your program so you can experience the success I have had over the years.
Welcome!
We are excited about your interest in taking this online course from PE Central. Below you will find a brief course description, the instructor's biography, and course FAQ's. We estimate that this course will take 7 hours to complete. Once you have completed it, you may request the 7 hours towards your teacher licensure re-certification.
We know you will find this course valuable and enjoyable. If you have any questions please email us at [email protected].
Best of Luck!
Mark Manross, Executive Director, PE Central
---
Target Audience: K-8 physical education teachers
Course Purpose:
To help teachers develop a fun and effective instructional delivery system that produces mastery of skills and physical fitness.
Course Description:
The course is designed to help teachers understand each step of the Formative Workshop Model of Physical Education Instruction. My goal is that this course will inspire physical educators to implement this system in their classrooms so that students will master the skills necessary to enjoy physical activities and become the best athletes possible. The course will cover each aspect of the model so that teachers will be comfortable using the model in their class! The course should take approximately 7 hours to complete.
Course Goals:
To give students an overview and clear understanding of the featured instructional model.

To help teachers understand what a clear learning target should be.

To help teachers understand how to execute a mini-lesson.

To help teachers learn how to collect the necessary data to authentically evaluate students.

To help teachers learn how to provide meaningful feedback to students.

To help teachers learn how to help their students take responsibility of their own learning.

To help teachers learn how to reflect on their instruction to become better teachers.
Technology needed to complete:
You will need a computer and/or tablet, Microsoft Word and PowerPoint. You will also need a valid email address to contact the instructor or turn in materials.
Course Design/Schedule:
We have estimated this course will take approximately 7 clock hours to complete. This will vary with every learner. Since the course will take approximately 7 hours you could apply for 7 professional development hours from your school/school district. Make sure to check with your principal or professional development coordinator to see how this works in your district.
Students can start and complete assignments any time they wish. You will have an instructor that you can contact via email for help, and you will turn in some of your assignments via email to your mentor. Your instructor will communicate with you via email. The instructor will also review most of your work to make sure you are making the appropriate progress. You will not earn a letter grade from this course.
Standards: Source: SHAPE America National Standards for K-12 Physical Education (2016).
Standard 1 - The physically literate individual demonstrates competency in a variety of motor skills and movement patterns.
Standard 2 - The physically literate individual applies knowledge of concepts, principles, strategies and tactics related to movement and performance.
Standard 3 - The physically literate individual demonstrates the knowledge and skills to achieve and maintain a health-enhancing level of physical activity and fitness.
Standard 5 - The physically literate individual recognizes the value of physical activity for health, enjoyment, challenge, self-expression and/or social interaction.
Need to get your Professional Development Credits approved by administration? Download the course description to provide them here.

Your Instructor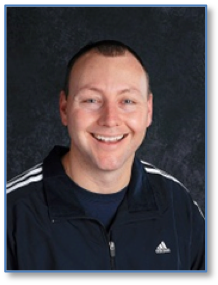 Bryan is in his 20th year as a teacher of elementary physical education and a graduate of the University of West Georgia. He is Nationally Board certified (2008) and recently renewed his certification. He also has obtained his M.Ed and Ed.S. and is currently a Doctoral Candidate at the American College of Education. His hobbies are fishing, hunting, camping, bushcraft and spending time in the great outdoors with his 2 sons, and super wife! He teaches 4 other courses for PE Central and loves to help other teachers.
Testimonials
"I enjoyed this course and the ideas and options that it presented. We as teachers are our own best resources, and I loved having the opportunity to know what has been successful for a fellow P.E. colleague. I also liked the examples and example templates. This made it easy to apply and understand. Overall I think this was a beneficial course that will definitely help me in my continuing journey of being a Physical Educator." -B.G.
"My biggest take away from this course was definitely learning how to create mini lessons that focus only on one specific skill. Sometimes it can feel like you have to teach more in one day and like you have a lot to get through, but in my experience students have a hard time focusing for more than a few minutes. This course helped me realize that it is okay to keep it simple and fun. " - Danielle L.