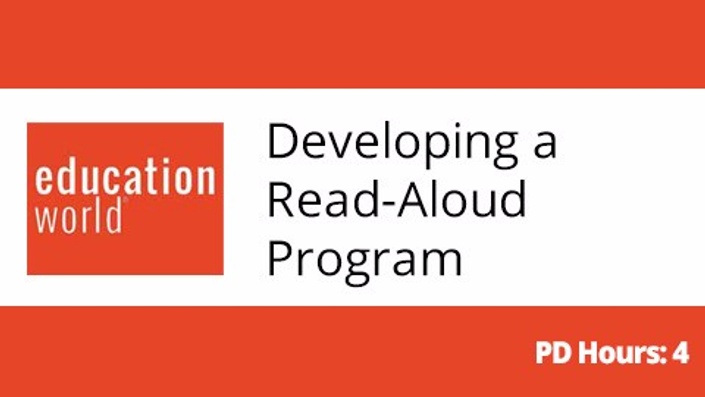 Developing a Read - Aloud Program
Goals, Research and Instructional Strategies
TESTIMONIAL
"It is helpful to review the components of what a good read a loud involves. Often, because of time restraints or issues in the classroom, important steps are skipped. I model much of what was in the video however, will forget to set the purpose, which is key! Also, read a louds are an opportunity to build background knowledge not normally covered in the curriculum." - Tracy B.
Welcome!
Below you will find a brief course description, instructor biography, and objectives of this course. We estimate that this course will take 4 hours to complete. Once you have completed it, you may request the 4 hours towards your teacher licensure recertification.
We know you will find this course valuable and enjoyable. If you have any questions please email us at [email protected]
Enjoy!
Education World Team
Target Audience: This e-course is designed for elementary teachers and after-school care facilitators.

Course Purpose: The purpose of this e-course is to increase knowledge and understanding of the importance of reading aloud to children by becoming familiar with the components of an effective read-aloud program.
• Instructional strategies
• Interactive techniques
• Interactive student responses
• Preparing for an interactive read-aloud
• Repeated interactive read-alouds
• Skill development
• Diverse Learners
Course Description: This online course will be based on an online discussion style format between the instructor and participants. Participants will use the discussion forum to share ideas with classmates from the assigned readings.
Course Goals:
• To understand the importance of read-alouds as they relate to literacy development.
• To review research related to effective use of classroom read-alouds.
• To learn explicit teaching strategies to enhance effectiveness of read-alouds.
• To discuss the implication of using read-alouds with diverse learners and older students.
Need to get your Professional Development Credits approved by administration? Download the course description to provide them here.
Your Instructor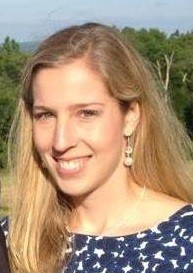 Hello there! I am a passionate reading teacher at an elementary school in Connecticut, specializing in Reading Recovery. I have a Master's of Education in Literacy and I love to teach reading! When I am not teaching, I am spending time with my husband and our two young sons.