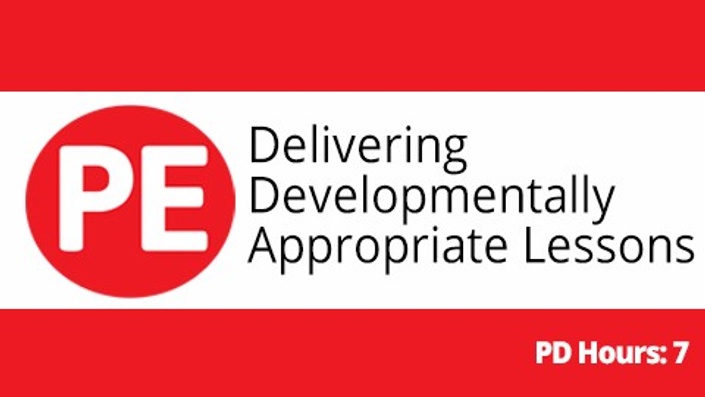 Delivering Developmentally Appropriate Lessons ($49)
Delivering Developmentally Appropriate Lessons
Welcome!

We are excited about your interest in taking this course on Delivering Developmentally Appropriate Lesson Plans from PE Central. Below you will find a brief course description, the instructor's biography, and course FAQ's. We estimate that this course will take 7 hours to complete. Once you have completed it, you may request the 7 hours towards your teacher licensure recertification.
We know you will find this course valuable and enjoyable. If you have any questions please email us at [email protected]
Best of Luck!

Mark Manross, Executive Director, PE Central
Course Purpose:
The purpose of this course is to help teachers examine and revise their current lesson ideas so they are more appropriate for your students and you will also learn how to use the CRAAP test to evaluate lessons taken from current physical education websites.
Course Description:
As physical education teachers we want to use the very finest learning activities to develop skills and knowledge in our students. While there are more and more learning activities available to choose from, we must become more discerning in our ability to select from and revise the activities that we find on lesson plan websites and in books. This course is designed to help physical educators find and evaluate sources of learning activities, as well as learning to evaluate the learning activities they find. In addition, participants in this course will develop skills in the revision of learning activities to meet the needs of the students in their schools.
Course Goals:
On completion of this course students will be able to:
identify solid sources of lesson ideas
evaluate lesson idea sources
evaluate lesson ideas
revise any ideas that have potential
Assignment Materials:
All reading materials are available from within the course systems in the form of Power Point, Video and PDF files. There is no additional cost for a book.
Technology needed to complete:
You will need a computer (tablet will NOT work at this time) with an updated browser and Adobe Flash Player to complete the e-course. In addition, you will need a working and valid email address.
Need to get your Professional Development Credits approved by administration? Download the course description to provide them here.

Your Instructor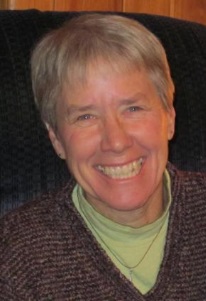 Cindy Kuhrasch has had the opportunity to teach Health and Physical education to students in grades K-12 and undergraduate students as well. She is currently employed as a Distinguished Faculty Associate in the Kinesiology Department at the University of Wisconsin where she teaches courses in methodology, assessment, community development and kinesiology. In addition, Ms. Kuhrasch has served as a consultant in many school districts; working in the areas of assessment, curriculum development, instructional strategies, and technology. Ms. Kuhrasch has over thirty years of experience in course development, implementation, and evaluation. She has presented on a wide variety of education topics at state, district, and national conventions, and has written numerous articles in educational journals.
Testimonials


"I enjoyed the course very much it was useful and I got some usable websites and strategies for my classroom!"
Pre K, Elem & Middle School PE Teacher
St. Vincent de Paul School Archdiocese of Seattle
"Taking this course I became aware of all of the different types of PE related material is on the web. The course provides a simple way to discern the good from the bad. I especially liked the large list of web-sites that were fun and easy to look into.This course puts a shine on my professionalism as a teacher."
Check out Frequently Asked Questions Here!
(You will be prompted to enroll for free in the S&S Online School)