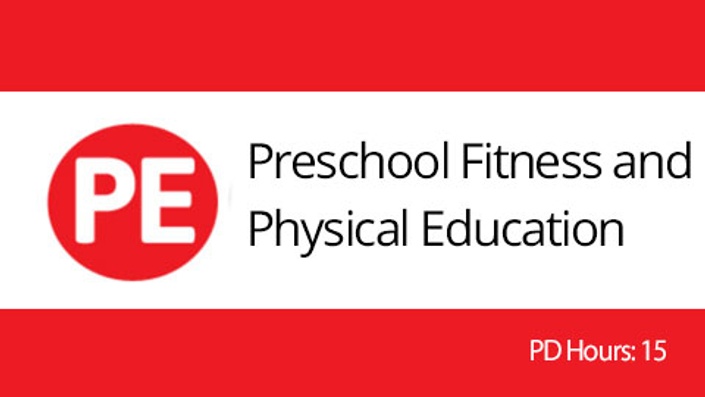 Preschool Fitness & Physical Education
Learning how to teach children ages 2-5 more effectively
"This course was very informative. I learned a lot that i did not know about pre-school children, and what should and shouldn't be taught. I enjoyed this course very much. Thank you Michele for your constant feed back and help." - Mary
Welcome!
We are excited about your interest in taking this online course from PE Central. Below you will find a brief course description, the instructor's biography, and course FAQ's. We estimate that this course will take 15 hours to complete. Once you have completed it, you may request the 15 hours of Professional Development towards your teacher licensure re-certification. Use the one page description sheet below to share it with your administrators to make sure you can use this towards your Professional Development/Licensure plan. We hope you will find this course valuable and enjoyable. If you have any questions please email us at "[email protected]".
Best of Luck!
Mark Manross, Executive Director, PE Central


---
Target Audience:
This course has been designed for Preschool and Kindergarten physical education teachers looking for ways to teach lifelong activity skills and healthy lifestyle habits in children ages 2-5.
What You Will Need to Complete Course:
You will need access to at least one child of Preschool/Kindergarten age (2-5 years of age). If you have access to a class of preschool-aged children that would be optimal. You will also need to use Microsoft Word and a printer to complete the course assignments. Lastly, you will need an internet connection and computer or a tablet with an updated browser. All reading materials are available in the course platform in the form of PDF and word document files. A working and valid email address will also be required.
Course Purpose:
The Preschool Fitness course explains the health concerns affecting young children today – from childhood obesity and diabetes to risk factors for heart disease and stroke. Health issues previously associated with adults are now creeping their way into early childhood such as obesity, high blood pressure, high blood cholesterol, fatty liver, diabetes and more. Children as young as 2 must start learning healthy fitness and nutrition habits from day one. Learn why and how to teach preschoolers, necessary class components and how kids differ from adults. This course was specifically developed to provide ideas on how to get and keep young children moving. Moving in terms of those activities beneficial for lifetime health. Children today are simply not learning the physical skills required to lead an active adult life. Physical Educators must start targeting these young children and teach them that fitness is fun while they learn basic sports and movement skills needed to be active throughout life.
Course objectives are to:
Explain why it is vital that small children begin learning healthy lifestyle habits during the formative years
List the various medical, psychological, social and educational benefits of a suitable fitness program for preschool children.
Identify the necessary components of an effective physical education program for preschool children
Give examples of appropriate strengthening and stretching activities for all the major muscle groups as well as types of aerobic games best suited for preschool children
Construct a 30-minute fitness class for children ages 2-5
Evaluate a fitness program based on the state and national standards for Preschool Physical Education
Course Description:
Many people believe small children get all the exercise they need. They also believe that the time to start teaching healthy lifestyle habits can wait until later in childhood, before the teenage years. Unfortunately, both of the above are false. Lifelong habits begin early on.
Think about when you first learned to brush your teeth, comb your hair and take a bath. Probably so early on you don't even remember the first time you did any of them. Those habits are now so routine that they aren't even questioned. Imagine a society in which the majority of people automatically exercise and reach for healthy foods. Impossible? Not if the roots are planted in early childhood. Habits laid down during the formative preschool years set the stage for lifelong, habitual behavior.
On a physiological level, brain development shows that it's easier to learn and become proficient at physical tasks developed early in life. Teaching a child how to move their body or dribble a ball is much easier than teaching an adult. And sadly, an adult may never become proficient, no matter how much practice takes place.
On the nutrition end, taste preferences are established very early in life, before Kindergarten. Exposing children to a variety of nutritious foods makes it more likely that future diet selections will be varied and healthy. Teaching why it's important to eat healthy foods makes sense to children. They aren't die hard fast food addicts yet and won't resist more suitable food choices the way older children would.
Unfortunately, many children do not get the activity and proper nutrition at home needed for a healthful life. Many times, both parents work and have little time for recreating and preparing meals at home. As a result, children are babysat by the TV and taken to the drive thru way too often.
The nation's leading businesses recognize the profit potential in marketing and hooking young children. Tobacco, fast food, alcohol and cereal company executives all spend considerable research money on how to penetrate the young mind, create brand recognition as young as age 2 and offer tactics for kids to nag parents in the quest to obtain their goods. These corporate giants create a powerful, negative effect on children to adopt destructive lifestyle habits. Eating fast food more than 4 times per week has been linked to the development of heart disease. Joe Camel, once marketed to preschoolers through teens, boosted illegal cigarette sales of Camel cigarettes up to 33% of the market share before the government stepped in. Children today recognize the McDonald's arches more than any other figure except Santa Claus. Kids are being exploited and primed for a life that includes gastric bypass, heart surgery, numerous medications and a host of other serious preventable diseases.
A counterforce is desperately needed to steer children into healthier options, starting from the time toddlers take their first steps. You can be part of that counterforce. This course will empower you with the tools and knowledge to begin.
Course Goals:
On completion of this course, students will be able to:
Understand why it is vital that small children begin learning healthy lifestyle habits and skills during the formative years
Know how to: speak to, motivate and control active behavior in preschool children
Understand the developmental abilities of young children
Provide preschool children with an effective physical education program
Standards:

This course meets the following standards:
SHAPE America National Standards for K-12 Physical Education (2016)
Standard 1 - The physically literate individual demonstrates competency in a variety of motor skills and movement patterns.
Standard 2 - The physically literate individual applies knowledge of concepts, principles, strategies, and tactics related to movement and performance.
Standard 3 - The physically literate individual demonstrates the knowledge and skills to achieve and maintain a health-enhancing level of physical activity and fitness.
Standard 4 - The physically literate individual exhibits responsible personal and social behavior that respects self and others.
Standard 5 - The physically literate individual recognizes the value of physical activity for health, enjoyment, challenge, self-expression, and/or social interaction.
The 'Physical Education Model Content Standards for California Public Schools' (Kindergarten - pages 9-12)
Need to get your Professional Development Credits approved by your administration? Download the course description here.

Your Instructor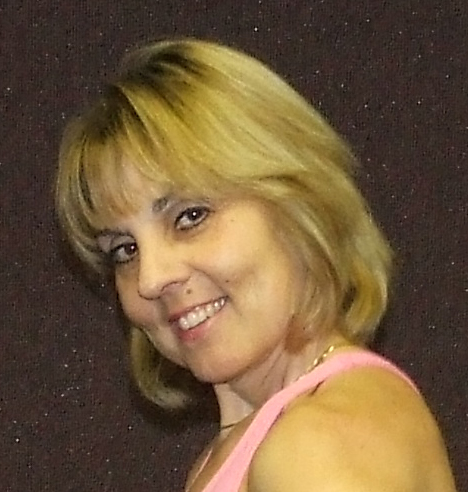 Michele Silence, M.A. has been a fitness professional since 1986. She is also a trainer, educator, studio owner and freelance writer serving as an advisory board member for P.E. Central. Her articles have appeared in Fitness Management, The IDEA Journal, The DietChannel.com and numerous Op-Ed news columns. She is the President and CEO of Aerobic Fitness Consultants, and the creator of KID-FIT, physical education classes for preschoolers. KID-FIT has been piloted nationwide, featured in the L.A. Times, and is currently taught throughout the United States, Canada, China, India, Trinidad, Japan, Singapore and the UK. Recently, a new non-profit organization was formed (The KID-FIT Preschool Health and Fitness Organization) so that Michele could distribute the KID-FIT program and help teachers/parents from disadvantaged areas incorporate physical education into young children's lives.
Testimonials
"I taught my lesson with two pre-k classes with 20 students in each. We team teach together (my partner and I) so i took the lead. I decided to do the warm up that you provided on the lesson board. It was a totally new experience for me given the fact that i have not taught something like that since i have started 11 years ago. Pleasantly surprised, the kids LOVED IT. It will now be my new warm up until school lets out in June. "