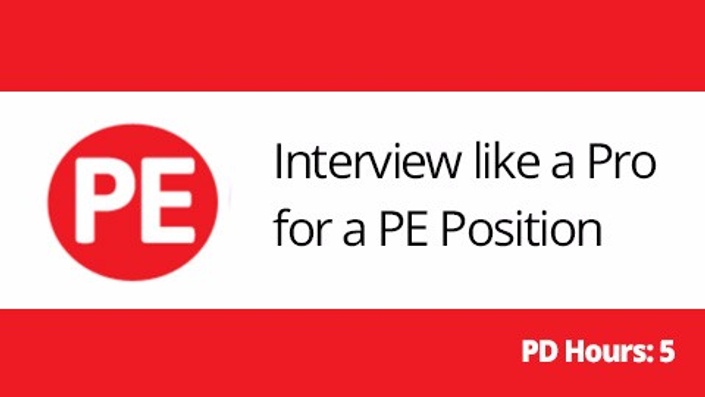 Successful Interviewing for the Physical Education Teacher
Tips & Strategies for Landing a Physical Education Job with a Great Interview!
Welcome!
We are excited about your interest in taking this online course from PE Central. Below you will find a brief course description, the instructor's biography, and course FAQ's. We estimate that this course will take 5 hours to complete. Once you have completed it, you may request the 5 hours towards your teacher licensure re-certification. Use the one page description sheet below to share it with your administrators to make sure you can use this towards your Professional Development plan. We hope you will find this course valuable and enjoyable. If you have any questions please email us at "[email protected]".
Best of Luck!
Mark Manross, Executive Director, PE Central


---
Target Audience:
This course is designed to help recent graduates (or those new to the teaching profession) as they prepare to interview for teaching positions in Physical Education. This includes instruction in researching the prospective school, planning for the interview, executing an interview and engaging in self-reflection. Information will be provided, such as what principals' look for, how to dress professionally and what type of lesson to teach to help guide you through the interview process.
Course Description:
Interviewing for a teaching position can be an overwhelming experience for many new teachers. Interviewing for a teaching position is just the beginning of your introduction into the teaching profession. In this course, we will review traditional tips for a successful interview as well as provide you with some guidance and feedback on your interviewing performance. You will have an opportunity to review both strong and weak interviews and spend time analyzing and reflecting on your own personal experiences. We will discuss the differences between phone, video and in-person interviewing.
Course Goals:
On completion of this course, prospective teachers will be able to:
Identify strong and weak interview behaviors (oral and body language)
Research and develop a plan for specific interviews (phone/video and in person)
Practice and review interviewing experiences which will strengthen personal interviewing skills
Develop personal reflection skills
Feel confident during interviews and land a teaching position
Course Design/Schedule:
This course is divided into six assignments that build on each other and work toward a successful interview experience. Since this course will take approximately 5 hours to complete, you may apply for professional development hours from your school/school district. This course has no college graduate credits associated with it.
Make sure to check with your principal or professional development coordinator to clarify how professional development hours work in your district.
Students can start and complete assignments any time they wish. You will have an instructor that you can contact via email for help. Your instructor will communicate with you via email. The instructor will also review your work to make sure you are making the appropriate progress. You will not earn a letter grade from this course.
Technology Needed to Complete this Course:
You will need a computer or a tablet with an updated browser and Adobe Flash Player to complete this course. In addition, you will need a valid email address.
Need to get your Professional Development Credits approved by your administration? Download the course description here

Your Instructor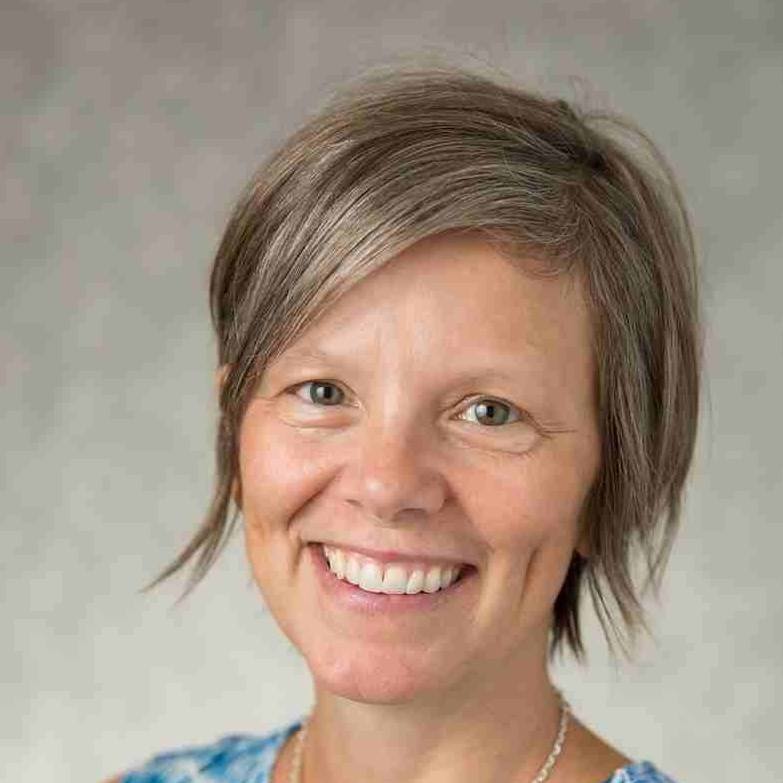 Ingrid Johnson is a Professor and Program Coordinator for the Health and Physical Education Program in the Movement Science Department at Grand Valley State University in Allendale, Michigan. She has taught every grade from K-College since 1992. She has presented at the local, state, national and international level on a wide range of topics related to teaching and teacher education. Ingrid was awarded the Shape America Mable Lee Outstanding Young Professional Award in 2004, University Leader of the Year from SHAPE Michigan in 2014and Mentor of the Year from SHAPE America in 2019. She has served on the PE Central Middle School submission board since 2003.