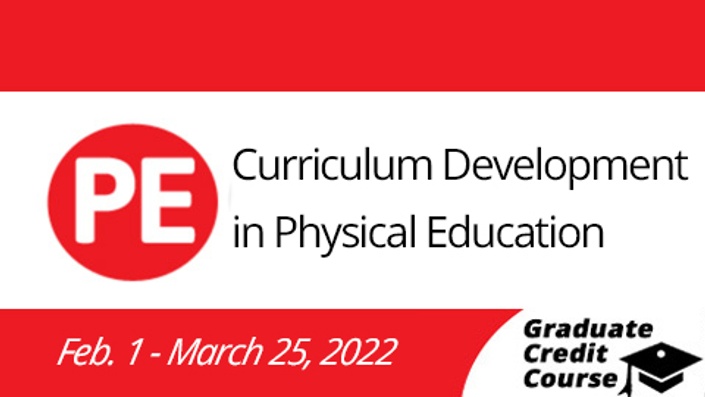 Curriculum Development in Physical Education (Spring 2022)
Course takes place from Feb. 1 - March 25, 2022 (8 weeks). Registration ends on Jan. 30, 2022.
Course takes place from Feb. 1 - March 25, 2022 (8 weeks).
You must register for this course by Jan. 30, 2022.
Once you register, if you wish to apply for graduate credits, you will also be sent instructions to register at Adams State University. If you are obtaining graduate credits through ASU, there is an additional associated cost of $165. There is no required textbook for this course. Please register for the graduate credits DURING the course.
This course is non-refundable, by registering you are committing to the workload of an 8 week long graduate course.

We are excited about your interest in taking this graduate level course from PE Central. Below you will find a course description, the instructor's biography, and course FAQ's. This course will last 8 weeks and, if you wish, you can apply for 3 graduate credits (an additional $165) from Adams State University located in Alamosa, Colorado. Please do this during the course as opposed to waiting until the end of course.
If you have any questions about the course, contact us at "[email protected]".
I hope you enjoy the course and working with Dr. Witherspoon.

Mark Manross, Executive Director, PE Central
---
COURSE DESCRIPTION:
This course is designed for students to have a more in depth understanding about developing a quality physical education curriculum. Students will explore different curriculum models and learn how to plan developmentally appropriate content based on the theoretical aspect of these models. Students will also gain an understanding of the significant role the National and State standards play when developing a curriculum, and the necessity for not only teacher reflection, but also curriculum assessment.
STUDENT LEARNING OUTCOMES:
Upon completion of this course, the student will be able to:
Identify the necessary roles the state and national standards contribute when developing a quality physical education program

Identify the variety of curriculum models that are appropriate for students

Demonstrate an understanding of the scope and sequence for curriculum development

Examine and discuss appropriate content related to Dance, Fitness, Games, and Gymnastics when developing a curriculum

Identify the characteristics of a quality physical education program based on developmentally appropriate practices for elementary, middle and secondary schools.

Develop a draft of a curriculum plan over a 36 week period for either elementary, middle or secondary school.

Analyze and apply the state curriculum standards for physical education in developing a curriculum draft
TEXTS, READINGS, INSTRUCTIONAL RESOURCES:
Graham, G., Holt/Hale, S.A., & Parker, M. (2009). Children Moving (9th. ed.). New York: McGraw-Hill. (ISBN: 9780077626532). You can purchase used copies at a number of places online (abebooks, ebay, half.com, do a google search for the ninth edition and many places will popup--get expedited shipping if it is close to the time of the course starting. Make sure you get the 9th edition!)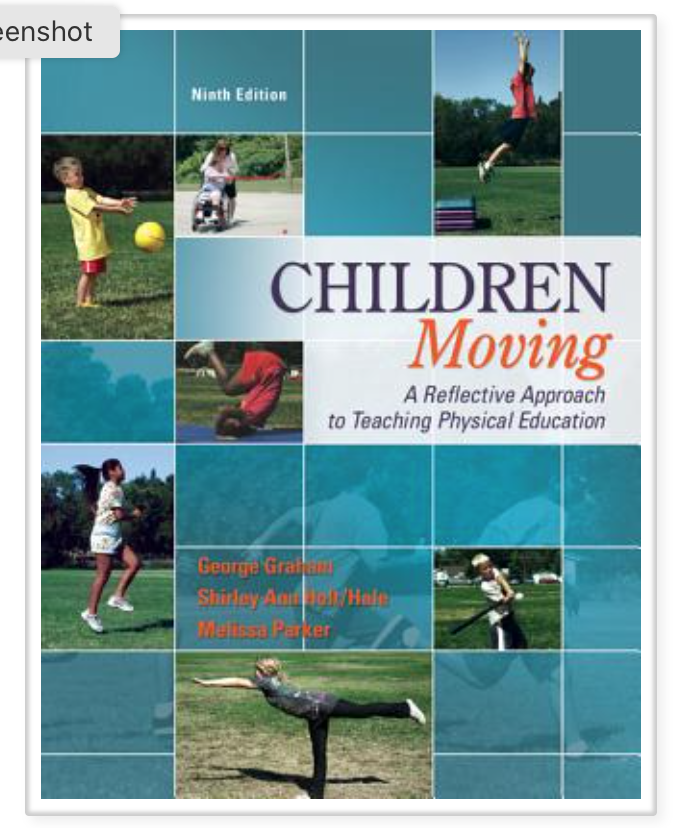 Additional resources will be included in the weekly assignments. There will be articles, PowerPoint presentations, and additional types of information to review when learning the content and completing the assignments.
COURSE REQUIREMENTS:
In order to receive a passing grade, the participant must complete the following course requirements:


Discussion Board Posts: You will complete 4 discussion board posts and be expected to respond to your classmates' posts on a variety of topics.

Written Assignments: Students will complete a variety of written assignments after completely the weekly readings.

Midterm Assessment: Students will complete a hand written project worth 40 points based on the previous learning materials.

Final Assessment: Students will develop a 36 week curriculum for their present or future physical education program.
Need to get this course approved by your administration and PD Coordinator? Download the course description here.

Your Instructor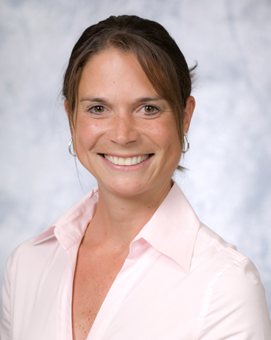 Dr. Lisa Witherspoon is a Adjunct Instructor at Tennessee Tech University and a former Assistant Professor at The University of South Florida in the Department of Teaching and Learning. Dr. Witherspoon is an international expert on the subject of technology driven games and exercise with a grounded passion in using technology to reach children in the 21st century. In addition, she serves on National committees and Advisory Boards related to physical education, technology, active gaming, sports and fitness concepts. She was elected as an Inaugural iTeach Fellow at the University of South Florida to assist future teachers and current faculty in using technology in the classroom. Dr. Witherspoon is in the Virginia Tech University Hall of Fame, Catawba Valley Hall of Fame, Newton-Conover Hall of Fame, and was inducted into the ACC Legends class of 2011 for women's basketball. She has designed and implemented various basketball camps all over the country to help young athletes acquire the fundamental skills necessary to feel confident and competent to progress in movement development. Her continued passion is to meet generations where they are in terms of interests and desires in order to help guide individuals in gaining and/or maintaining physically active lifestyles. She teaches 3 other graduate courses for PE Central.